Sportsbooks Like Seattle Seahawks in NFC West
July 8, 2016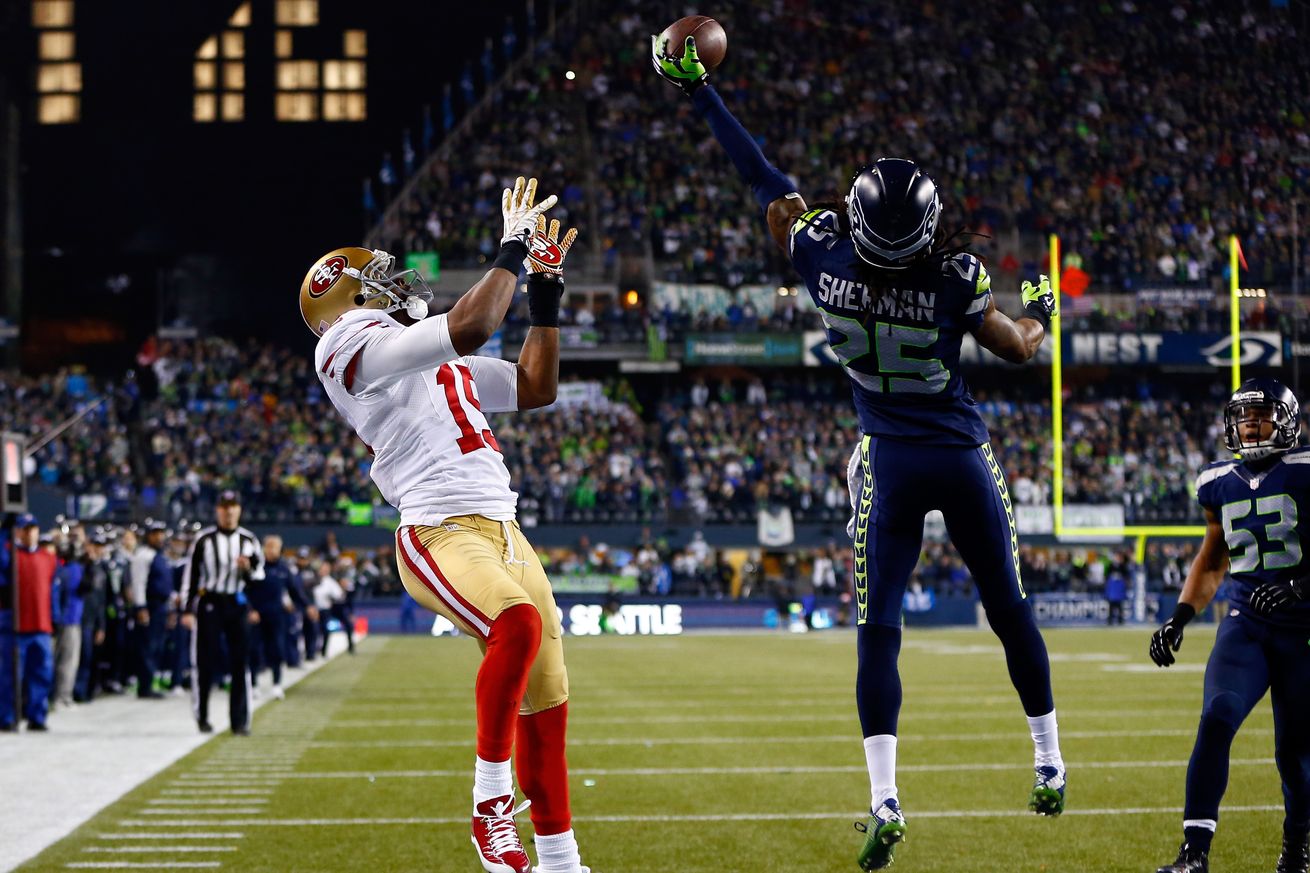 The NFC West will be a race between two teams during the 2016-17 regular season. While the Seattle Seahawks are the betting favorites in the NFL, the Arizona Cardinals could steal the conference title from them.
Seattle is favored to win the West at -120 and to win the NFC at +400. Last season the Seahawks underperformed, but added players to both their offense and defense during the offseason.
Offensively, Seattle added first rough draft pick Germain Ifedi who will provide run blocking on the offensive line.
On defense, the Seahawks picked up Jeremy Lane to play opposite Richard Sherman. The Seahawks will have the league's best secondary and could end up in Super Bowl 51.
However, the Arizona Cardinals at +175 to win the NFC West and +600 to win the NFC could surprise the Seahawks during the 16-game regular season.
Chandler Jones will make the Cardinals already strong defense even stronger. Evan Mathis at right guard was added on offense, which should sure up the line for Arizona.
Arizona might have problems over the course of the season with depth but if they can stay healthy, they will battle Seattle tough for the NFC West title.
The Los Angeles Rams at +900 to win the NFC West and +3000 to win the NFC need the ball to bounce their way this season if they hope to win any titles.
The Rams drafted Jared Goff at quarterback out of California. St. Louis gave up a great deal to move up and now need Goff to prove his worth. Todd Gurley at running back will help take pressure off Goff.
Defensively, the Rams are tough, but the defense will not score enough to make up for the offense.
The San Francisco 49ers are the long shot to win the NFC West at +2000 and the NFC at +5000. Colin Kaepernick returns at quarterback but will he play like he did three seasons ago, or like he did last season.
Their draft was strong with Arik Armstead and DeForest Buckner but new coach Chip Kelly will have his hands full this season with the 49ers.