Sportsbooks Odds on Kaepernick Remaining a 49er
August 31, 2016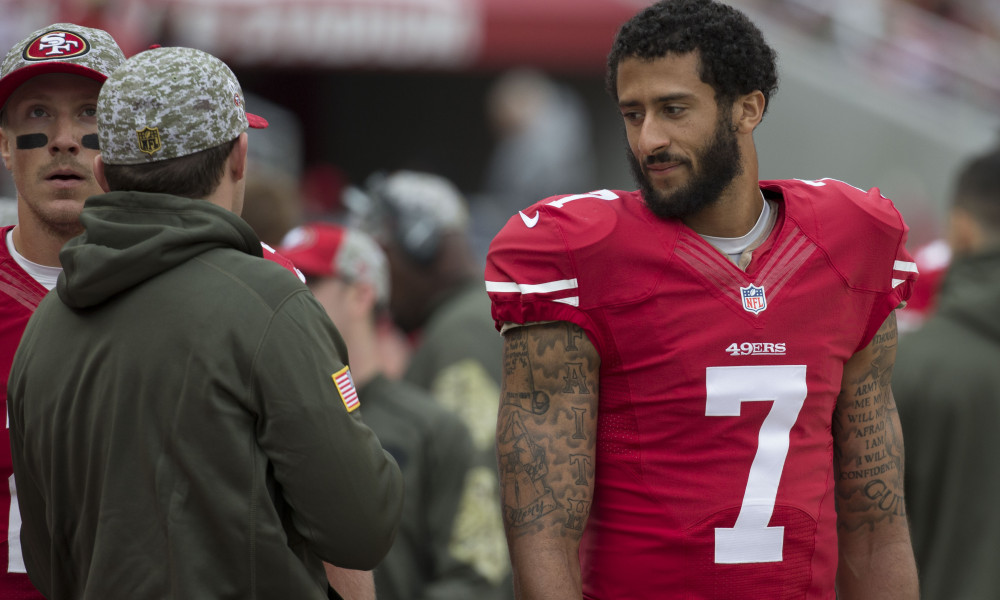 In today's sports betting industry, the outcome of games are not the only bets made. Many games have additional bets or prop bets that are played and of course, live betting has become a popular play as well.
One such prop bet now circulating around the sportsbook online industry is related to Colin Kaepernick the San Francisco quarterback.
While the NFL preseason is typically for teams to figure out their depth charts, this preseason has been dominated by the Tony Romo injury and most recently the controversial protest by Kaepernick at the 49ers Week 3 game last Thursday.
Kaepernick refused to stand during the national anthem before his team's game with Green Bay.
He says he protested because he cannot show pride for his flag by standing up when the country it represents oppresses blacks and all people of color.
Controversy has ensured as the debate continues in the papers, on television and on social media across the globe. Some are saying what he is doing is a distraction, while others want him either traded or cut.
This controversy has caused some sportsbooks to open odds on whether the quarterback will be on the roster of the 49ers when Week 1 of the NFL regular season begins on September 8.
At this time, the YES is sitting on -160 on a few books, while the NO is currently on +120.
It appeared prior to the controversy of last Thursday that Kaepernick had already lost the starting quarterback job to Blaine Gabbert, who started the final 7 games of last season even though he has a career 71.9 passer rating.
If Kaepernick remains in the headlines for wrong reasons, then the 49ers could choose to end their relationship with him even though he has four years left on a current six-year contract.
The Minnesota Vikings lost their starting quarterback Teddy Bridgewater to a knee injury and Kaepernick's name has already been tossed into the ring as a possible replacement for Bridgewater.