Sportsbooks React After Appeals Court Reinstates Brady 4-Game Suspension
April 26, 2016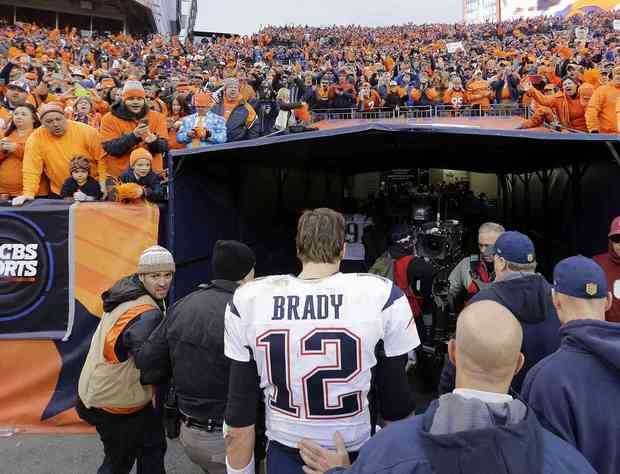 If NFL football fans had a feeling of déjà vu yesterday, you can imagine how sportsbooks and NFL bettors felt.
On Monday, an appeals court ruled that New England quarterback Tom Brady has to serve a suspension of four games that was imposed last year by the NFL for the role he played in Deflategate.
The ruling by the appellate court overturned a lower court judge. Now, just as with last season, sportsbooks have responded swiftly with their line adjustments on everything that is associated with New England on the futures boards.
The Patriots odds for winning the Super Bowl have been adjusted on most books to 8 to 1 from 6 to 1. The move now has New England as a co-favorite to win the Super Bowl with Seattle.
The Patriots odds for winning the AFC Championship went up to 4 to 1 from +330. New England's win total for the regular season was also adjusted on most online sportsbooks to 10 with the UNDER on -120, from 10.5 with the UNDER on -150.
Late last week, a number of sportsbooks posted point spreads as well as totals for the first 16 games of the regular season.
On Monday, the first four New England games were adjusted rapidly with a decrease of 3.5 to 4 points due to Jimmy Garoppolo the Patriots backup starting in place of Brady.
New England opens its regular season visiting Arizona. The spread on Sunday was New England +1 and is now +4.5. During Week 2, the Pats are home to Miami and that spread dropped from -9.5 to -6. For Week 3, New England is playing Houston and that spread was lowered to -3 from -7. Finally, in Week 4, the Pats play Buffalo with that spread moving to -3 from -7.
At least, three of the four games will be at home, making it easier for Garoppolo to play under Bill Belichick in Brady's absence.
New England has won 10 or more games for 13 straight seasons including in 2008 when they were 11-5 and played with Matt Cassell at quarterback after Brady hurt a knee in the first game of the season.