Sportsbooks Release 2017 Men's NCAA Championship Odds
April 6, 2016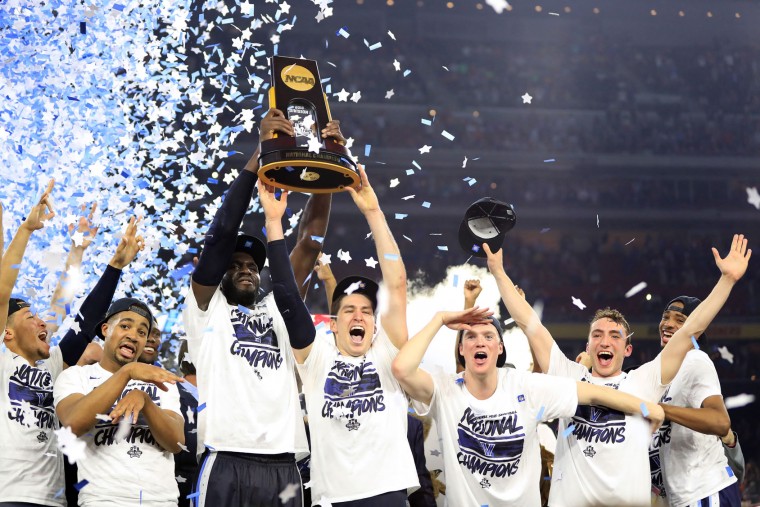 The Villanova Wildcats won the NCAA National Championship on Monday night defeating the North Carolina Tar Heels on a last second 3-point basket. The Wildcats did not even have the trophy in their hands 24 hours before odds on the 2017 national championship were released by odds makers.
Duke was placed at the top of the list by most sportsbooks as the 9 to 2 favorite to win the NCAA Tournament next season with the title game being played on April 3, 2017.
The bluebloods of college basketball for the most part are the top contenders next season on the early odds released on Tuesday.
Duke is expected to lose top player Brandon Ingram who will enter the NBA draft. However, Grayson Allen will likely stay and with strong core players the team has signed the top 2 and the No. 12 players in the high school 100.
Kentucky is second at 6 to 1 due to well, being Kentucky. John Calipari the Wildcats head coach has signed a strong freshman class for next season while waiting to see if Tyler Ulis his point guard remains for a third season.
Villanova the defending champion when the season opens is third in the just released futures at 8 to 1. The Wildcats will lose seniors Daniel Ochefu and Ryan Arcidiacono, but the team is expected to have Kris Jenkins and Josh Hart along with other key contributors return.
Rounding out the top five at 10 to 1 are Kansas and Louisville. Other top contenders include Michigan State at 12 to 1, North Carolina at 15 to 1, Oregon, Xavier, Virginia, Arizona and Indiana all at 20 to 1.
A new rule in the NCAA could throw a monkey wrench into the early projections for college basketball. The rule says a player can now declare for the NBA Draft and go through the draft combine without risking his eligibility in the NCAA if he does not hire an agent.
That rule leaves more uncertainty for long-term projections, but some have said it does not matter that much.