Sportsbooks Release Odds on Possible Super Bowl LI Matchups
February 28, 2016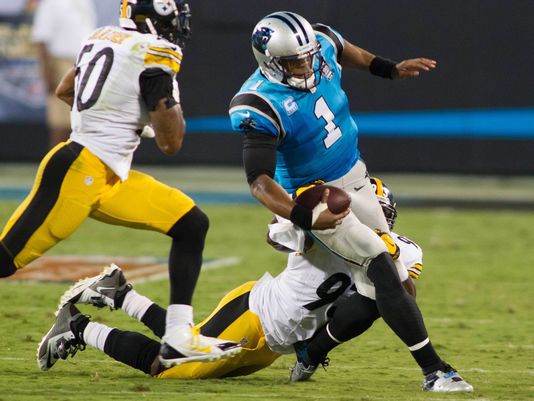 Sportsbooks this past week released the NFL odds for Favorite Super Bowl 51 matchups.
Super Bowl 50 was played just three weeks ago to the date, but odds makers are determined with who they believe will representative each respective conference next year's Super Bowl LI.
With all the possible matchups available for the Super Bowl odds makers came up with a matchup between the Carolina Panthers and Pittsburgh Steelers as the most probable with odds of +2000. Three other matchups were determined with each one at +2500 or higher.
The three are Carolina vs. New England, Seattle vs. New England and Seattle vs. Pittsburgh.
The Carolina Panthers were the dominating force in the NFC this past season, with a regular season record of 15-1, while defeating Seattle and Arizona during the playoffs before losing to Denver in the Super Bowl.
Carolina is a good position to repeat as NFC Champions with most of its top players at each position still under contract and not big problems with salary cap issues.
However, the history of Super Bowl losers is not on Carolina's side. The last team to lose a Super Bowl and return the following year was the Buffalo Bills who did it during the 1990s three times.
To add to the problem, the last NFL team to lose during the Super Bowl and come back the following year and win it was the 1973 Miami Dolphins.
Pittsburgh's injuries this past season is what prevented them from have a better record during the regular season, securing home field advantage during the postseason and reaching another Super Bowl.
However, their playoff run spoke for the talent and determination the team has.
If the team can stay healthy with the likes of Ben Roethlisberger, Antonio Brown, Le'Veon Bell and DeAngelo Williams, it will be scary for any opponent's defense to line up against them.
Heath Miller retired at tight end, but someone else will be ready to step up and fill his spot.
This could be the year the Steelers return for their first visit to the Super Bowl since 2010.