Sportsbooks Return to Winning Form in NFL Week 16
December 27, 2016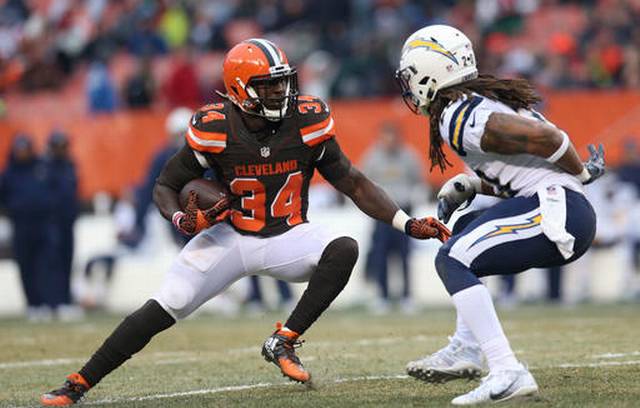 Following a rough stretch of nine weeks, online sportsbooks were given their Christmas wish for Week 16 of the NFL season as they finally won again.
Sharp money has been also struggling for the better part of this NFL season, but they did well during Week 16 as well, as the persistence of playing the value with Cleveland was finally paid off following seven consecutive weeks of not covering the spread.
Cleveland not only covered at +4 but won outright for the first time all season 20-17 against San Diego giving Cleveland fans something more to celebrate on Christmas.
The strong win for the books started Thursday night when the Giants lost to the Eagles with most of the public money on the Giants. Sharp money liked the Eagles, but the public money far outweighed sharp money in this one.
Public money was all over the Chargers at many online shops. Some shops had over 79% of their tickets on San Diego and as much as 66% of the money on the Lightning Bolts, helping the books as Cleveland prevailed.
The underdogs covered 6 of 12 games on Saturday's Christmas Eve edition of the NFL and eight of the 12 cashed OVER on the total.
Jacksonville's outright victory started sportsbooks off on the right note Saturday and a crazy win by Arizona was even better for the books. The late afternoon games on Saturday all went the books' way.
The Jaguars held off Tennessee to win outright 38-17, while Arizona outlasted Seattle 34-31. It was only the fifth cover in 15 games for the Cardinals this season, as they won outright as 9-point dogs.
Oakland -3 covered in its game against Indianapolis, which helped the books as many tickets were written on Indy. The Raiders lost their star quarterback Derek Carr for the remainder of this season when he broke his fibula.
His loss will be felt throughout the AFC and Super Bowl futures as other teams will now become bigger favorites on the boards.
Week 17 could be a difficult week, as sportsbooks must adjust their number for games involving teams that have already clinched a playoff berth and will need to determine those teams' strategies for playing or resting starters.