Sportsbooks Suffer Another Loss During NFL Week 15
December 20, 2016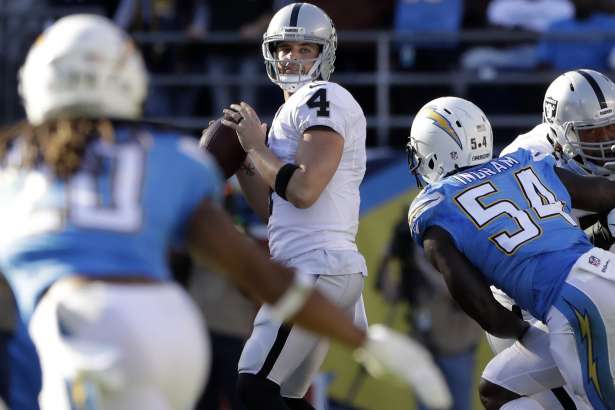 Week 15 in the NFL regular season is over and the sportsbooks took another loss as the public used covers by some of its favorites and parlay to remain hot.
New England clinched its record breaking eighth consecutive AFC East title while Oakland clinched its first appearance in the playoff since 2002. At the same time, those two teams helped the public serve the online sportsbooks with another loss.
In seven of the past nine weeks, the majority of online books either have lost or just broke even making this the biggest ever losing NFL season for the books.
Most books were able to win the early Sunday games with the exception of the Pittsburgh game. The wins however did not have big betting, as most of the most popular teams did not play until later in the day.
The majority of sportsbooks lost all of the late games and those losses doubled what had been won in the early games. The biggest two losses for the sportsbooks were New England and Atlanta.
Atlanta routed San Francisco 41-13 at home to cover a -13.5 line and was the eighth time during the first 14 games they covered and the total cashed OVER. The parlays that included this game hurt the sportsbooks.
The Patriots -3 defeated Denver on the road 16-3. The Patriots had been losers last season twice in Denver, but public bettors made the right decision on this one as Denver has had its offensive problems of late and could not get into the end zone despite having a number of opportunities handed to them.
Oakland is one of the NFL's most popular teams for bettors and they continued to cover for bettors in Week 14.
A number of sportsbooks had Oakland on almost 85% of their tickets and the Raiders came through for the public in their 19-16 win over the San Diego Chargers.
Dallas did not cover on most books as they were -7 against the Buccaneers and won 26-20. However, the low total kept the score UNDER the 47.5 closing line, which hurt books.
The Cowboys earlier this season were a very popular bet with the public, but have lost favor quickly thanks to not covering the past four games.
Tampa Bay saw its straight up win streak end at 5, but the Bucs have now covered six straight.
The books took another hit last week and could make adjustments this week to turn the tide.