Sportsbooks Take NFL Beating
November 20, 2017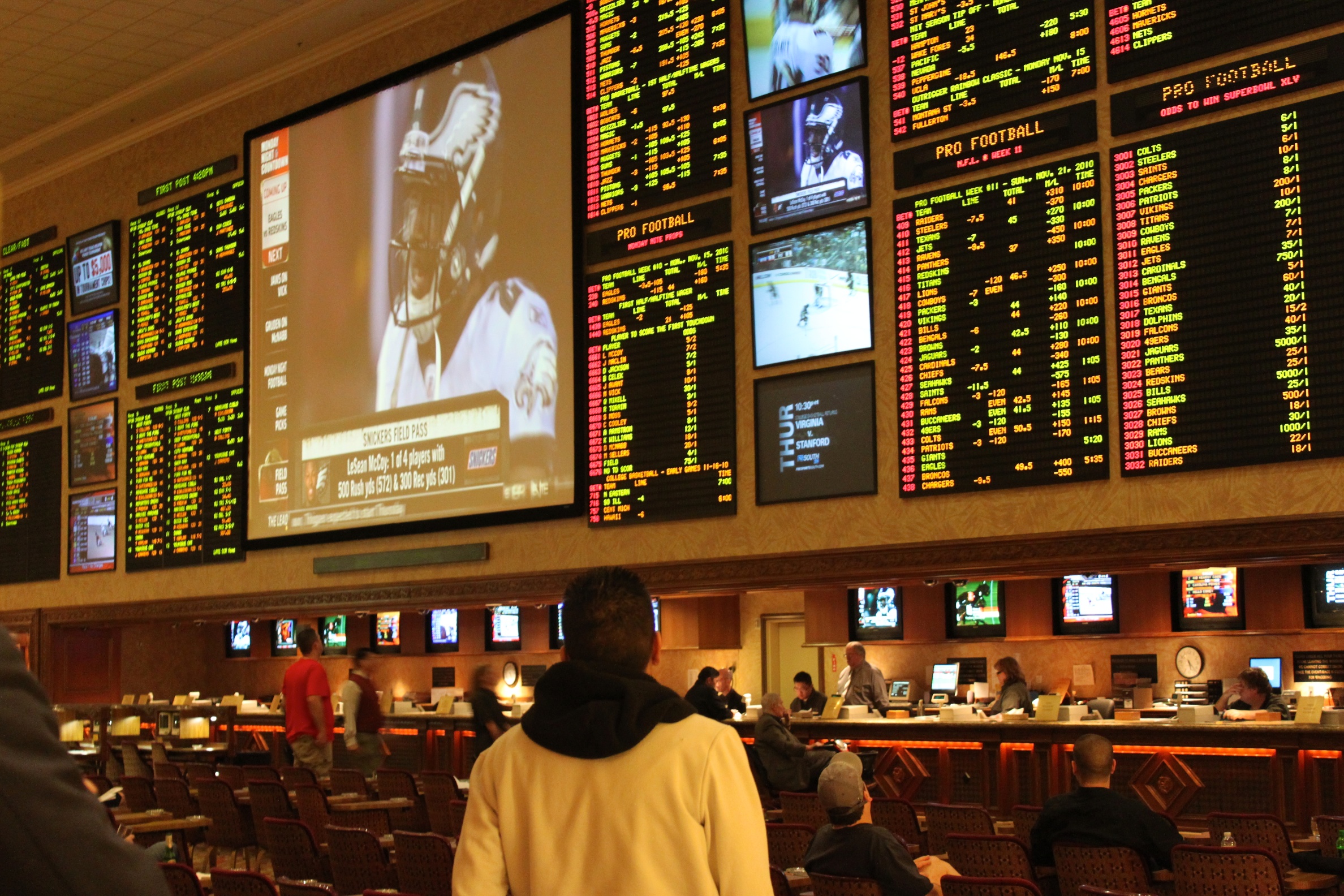 There were four heavily lopsided NFL games yesterday concerning the betting action. Sportsbooks were getting pounded all week with action on New England. The Patriots were facing the Raiders and the game was being played in Mexico City. The initial line was N.E. -6.5 but was bet up to N.E. -7.5. This line move was not enough to save the sportsbooks from serious exposure yesterday.
Three other games had heavy betting and heavy lopsided action. You can see from the tweet below (bottom four games) which had lopsided total tickets and lopsided money.
Here's the point spread betting trends (tickets & total $'s) for today's football 🏈 games.

Data is from our 107 Nevada books & Mobile Sports app as of 8:45AM PT. pic.twitter.com/ty5vkhqcVO

— William Hill US (@WilliamHillUS) November 19, 2017
Only one of those games went in the sportsbook's favor (Denver vs. Cincinnati). The two most heavily bet games were the New England game I mentioned previously and the SNF Eagles at Dallas game, which turned into a total route.
And if you are wondering if this action was exclusive to the William Hill brand, I can tell you that it was not. It was representative of the industry as you can see with Dave Mason's (BetOnline) tweet below:
#NFL late game action report: $$$ on spread:
58% on Bills +6.5 @ Chargers
79% on Broncos -2.5 v Bengals
89% on Patriots -7 v Raiders
Odds> https://t.co/Xd217puzlX

— Dave Mason (@DaveMasonBOL) November 19, 2017