Steelers and Patriots Already Separating from the Rest of AFC
September 16, 2016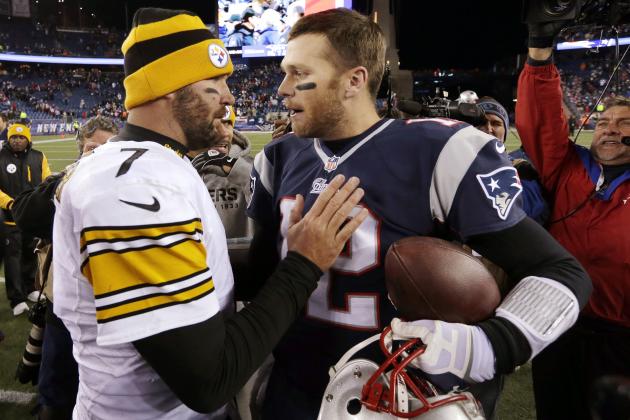 Not too much can be read into about Week 1 of the NFL regular season, but it has been determined to be important for reaching the postseason.
Entering this season's opening week, the eventual champions of the Super Bowl had been 40-9-1 to start the season.
Since the NFL increased to a regular season 16-game schedule not taking into account the 1982 shortened season due to a strike, 288 teams of the 554 were 1-0 to start the regular season reached the playoffs while 173 of those 288 eventual won their division title.
At the same time, just 134 teams out of the 554 total, that started 0-1 reached the playoffs and only 77 went on to win division titles.
That appears to be good news for the Pittsburgh Steelers and New England Patriots, as the two were able to win on the road to open the season even while missing important players.
Both are the clear favorites on top sportsbooks to win the AFC, with the Patriots now +300 and the Steelers +400.
Since 2003, New England has been the AFC East champion each year but one. In 2008, the Patriots did not win the title after losing Tom Brady to a knee injury in Week 1.
The Patriots already have a half-game lead on the Jets, a one-game lead on Miami and a one and a half game lead on the Bills.
New England is heavily favored at -350 to win its division title. Buffalo already is 0-2 after losing its second game of the season on Thursday to the Jets (1-1).
It is possible that the Patriots will be favored in every game but one this season. That game might be during Week 7 when they travel to play the Steelers.
Pittsburgh routed Washington in Week 1. The Steelers have their first three games of the season without Le'Veon Bell their top running back, but his backup DeAngelo Williams rushed for 143 yards in the opener with two touchdowns.
Pittsburgh is the +105 favorite on top sportsbooks to be the AFC North champion. They face their toughest division opponent on Sunday in Week 2 when they host Cincinnati.