Sunday's MLB Pitching Matchups
June 17, 2012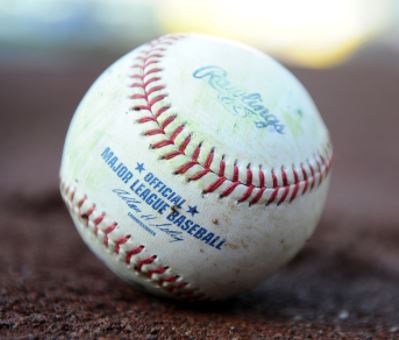 Marlins pitcher Josh Johnson is starting to look like the Cy Young candidate he was expected to be and
Johnson figures to have success in Sunday's series finale at Tampa Bay as he is 2-0 with a 2.88 ERA in his career vs. the Rays.
Colorado at Detroit – Rockies RHP Jeremy Guthrie (3-5, 6.91) vs. Tigers RHP Max Scherzer (5-4, 5.76): Guthrie, who has given up 19 runs in his past three starts, is running out of chances to prove he can be an effective member of the Rockies rotation. He is much better away from Coors Field, though, with a 4.23 road ERA. … Scherzer allowed three earned runs Tuesday against the Cubs for the third time in his last four starts. Unlike those two previous times, he left with a no-decision rather than a win.
Pittsburgh at Cleveland – Pirates RHP Brad Lincoln (3-2, 3.15) vs. Indians RHP Jeanmar Gomez (4-5, 4.71): Lincoln said his arm felt fine throwing a season-high 88 pitches in his third start, but his command was off as he took the loss. If he doesn't keep the ball down and stay aggressive, he could go back to the bullpen. … Gomez pitched well in his last start at Cincinnati, but he took the loss when the bullpen let the game get away. After allowing 11 combined earned runs in his previous two starts, Gomez allowed only one against the Reds on six hits in five innings.
Philadelphia at Toronto – Phillies RHP Kyle Kendrick (2-6, 5.08) vs. Jays RHP Henderson Alvarez (3-6, 3.87): Kendrick suffered through a bad start on Tuesday in Minnesota, allowing eight hits, six runs, two walks and two home runs against the Twins. With Roy Halladay on the disabled list, the Phillies will need better efforts from Kendrick. … Alvarez surrendered three home runs during his last start against the Nationals. He has now allowed at least one home run in all but two of his 13 outings this season. Alvarez also has lost four consecutive decisions and hasn't won since May 10.
Miami at Tampa Bay – Marlins RHP Josh Johnson (4-4, 4.27) vs. Rays RHP Alex Cobb (2-3, 4.70): Johnson was dominant Monday as Miami snapped its six-game skid. The first two hitters reached base, but he retired 15 of the next 16 Red Sox. He pitched seven innings, allowing one run on four hits, while fanning seven on a season-high 116 pitches. … The righty Cobb lost his third straight start after being roughed up for six runs, seven hits and three walks over 6 2/3 innings against the Mets. He's given up four or more runs in each loss.
Milwaukee at Minnesota – Brewers RHP Zack Greinke (7-2, 2.96) vs. Twins RHP  Nick Blackburn (3-4, 7.68): The atmosphere should be less charged for Greinke after his last outing when he returned to Kansas City for the first time since a trade to Milwaukee. Greinke allowed one run in seven strong innings of a no-decision. … Blackburn didn't dominate the Phillies on Tuesday, but he was serviceable enough to earn the victory in the 11-7 affair. The right-hander allowed four runs on eight hits over five innings in his second start since returning from the disabled list.
Houston at Texas – Astros RHP Bud Norris (5-4, 4.81) vs. Rangers RHP Colby Lewis (5-5, 3.13): Norris left his last start after just 3.1 innings because of a sprained knee but is expected to make this one. He had struck out a career-high 12 in the start prior to that. Norris has been awful on the road this year, going 2-2 with a 7.80 ERA in 6 starts. … Lewis threw his second complete game on Tuesday against the D-backs. He is 3-1 with a 2.02 ERA in five starts vs. the Astros since the beginning of the 2010 season. He beat them, 6-1, on May 20 while allowing one run on four hits in eight innings.
Arizona at LA Angels – Diamondbacks RHP Ian Kennedy (5-6, 4.32) vs. Angels RHP Garrett Richards (1-0, 1.38): Kennedy cruised through the first five innings of his last start against the Rangers before hitting a wall with two outs in the sixth. Texas scored five runs in the inning and knocked him from the game. The loss snapped his two-start winning streak. … In his second start in place of the injured Jered Weaver, Richards wasn't as effective as in his first. In five innings against the Dodgers, he gave up five hits and five walks but managed to surrender only one earned run in the no-decision.
San Diego at Oakland – Padres LHP Clayton Richard (3-7, 4.30) vs. A's RHP Bartolo Colon (6-6, 4.21): Richard won his first road game in over a year (July 4, 2011) in his last start as he held the Mariners to one run over seven innings. Richard got 10 ground-ball outs and benefited from two nice plays in the field by third baseman Chase Headley. … Colon was tagged for five earned runs but managed to earn the win in Tuesday's contest vs. the Rockies, giving up nine hits and three walks with four strikeouts in five innings.
San Francisco at Seattle – Giants LHP Madison Bumgarner (8-4, 3.08) vs. Mariners RHP Felix Hernandez (4-5, 3.70): Bumgarner has been dominant at home (2.27 ERA) but shaky at times on the road (3.89 ERA), and has given up at least four earned runs in three of his last four starts on the road. He is 3-3 away from AT&T Park, compared to 5-1 at home. … Hernandez returned from a sore back on June 12 with a subpar start, allowing the Padres five runs on nine hits in six innings. He called the outing "disappointing," and said he was "tired of pitching like this."
The Cardinals' Adam Wainwright is starting to look like the pitcher who was one of the best in the National League in 2009-10 before missing last season after surgery. The right-hander takes the mound in the Show Me state series finale vs. Kansas City.
Cincinnati at NY Mets (only all-NL game) – Reds RHP Johnny Cueto (7-3, 2.46) vs. Mets RHP Chris Young (1-0, 3.38): With a stomach virus floating around the Reds' clubhouse, Cueto's complete game six-hitter Tuesday was just what the doctor ordered. With a bullpen struggling as of late, Cueto tossed his second complete game of the season and sixth of his career. … Young recovered from a rocky first inning on Tuesday to hold the Rays to two runs over 5 2/3 innings. He will make his third start Sunday, pitching without the benefit of extra rest for the first time since returning from right shoulder surgery.
Baltimore at Atlanta – Orioles LHP Wei-Yin Chen (6-2, 3.68) vs. Braves RHP Randall Delgado (4-6, 4.34): The 26-year-old Chen continued his impressive rookie campaign on Tuesday night, going 6 1/3 innings and allowing four runs for his sixth win. He struck out four and walked two. … Delgado's start vs. the Yankees was marred by a career-high six walks and a homer by Raul Ibanez. But against one of baseball's best offenses, the rookie righty minimized the damage and allowed three runs, impressing manager Fredi Gonzalez.
NY Yankees at Washington – Yankees RHP Ivan Nova (8-2, 4.64) vs. Nationals RHP Edwin Jackson (3-3, 3.02): Nova won his eighth game on Monday night in Atlanta, allowing five singles and a walk while striking out six in seven innings. The righty also picked up his first Major League hit, a single with two outs in the second. He's won his last four starts. … Jackson improved to 3-3 in his last outing and logged his fifth consecutive quality start in a win over the Blue Jays. He will take a very respectable 3.02 ERA into his next start against the Yankees, whom he is 2-6 against lifetime.
Kansas City at St. Louis – Royals RHP Luis Mendoza (2-3, 4.89) vs. Cardinals RHP Adam Wainwright (5-7, 4.75): Mendoza was brilliant his last time out against Milwaukee. He took a no-hitter into the seventh inning, but did not earn a decision in the Royals' 2-1 victory. He allowed one run on one hit. He hasn't won a game since May 13. … Wainwright took the loss in his last outing, but went seven strong innings against the White Sox and allowed two runs on five hits. He had a 3.00 ERA in six starts in May and has improved in each of his starts in June.
Chicago White Sox at LA Dodgers – White Sox LHP Jose Quintana (2-1, 1.98) vs. Dodgers LHP Chris Capuano (8-2, 2.87): Quintana once seemed like the logical man to return to the Minors once a healthy John Danks returned. But the rookie continues to turn in quality performances, covering 5 1/3 innings Tuesday in St. Louis, making his case to stay. … Capuano said he was as bad mechanically as he has ever been through the first three innings in his last start on Monday. He didn't factor into the decision after allowing two runs in five innings. He gave up eight hits and four walks vs. the Angels.
Boston at Chicago Cubs – Red Sox RHP Josh Beckett (4-7, 4.14) vs. Cubs LHP Paul Maholm (4-5, 4.91): Beckett gave up four runs in the first two innings of his last start, then didn't allow a hit over the last five. Beckett walked one and struck out five over that seven-inning loss to the Marlins. Beckett is 0-3 in three career starts at Wrigley. … Maholm didn't get a win in his last outing against the Tigers but deserved one. He struck out a season-high seven and took advantage of the wind blowing in. He earned the win in his one career start vs. the Red Sox