Super Bowl 50 MVP Futures Released by Odds Makers
January 28, 2016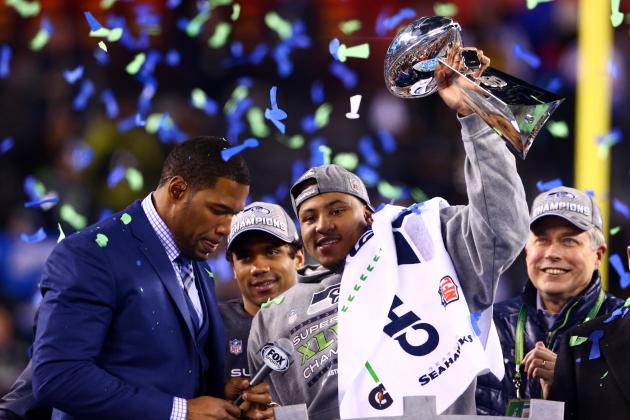 Super Bowl 50 is 10 days away, and the wagering continues leading up to the big game. Bookmakers have released a huge number of props to bet on the big game from the first penalty that will be called to what team will score last.
Earlier in the week, odds makers released futures for the Super Bowl 50 Most Valuable Player. To no one's surprise the top choices for that bet are the two quarterbacks Cam Newton who is currently 5 to 8 and Peyton Manning sitting on 3 to 1.
During the first 49 Super Bowls, the signal callers have won the MVP award 27 times. Five of the past six Super Bowl MVPs for the Super Bowl have been quarterbacks.
Two seasons ago, Malcolm Smith a linebacker for Seattle won the MVP award. Smith was an unlikely winner. He had been part of the Field or Any Other Player bet, which cashed at 25 to 1. Including Smith, nine defensive players have been named as the MVP in the first 49 Super Bowls.
Oddsmakers are giving much more respect to defensive players during this season's game. Luke Kuechly the middle linebacker for Carolina is 14 to 1, while Von Miller an outside linebacker for Denver is just behind Kuechly with odds of 18 to 1.
Running backs in the Super Bowl have won seven MVP awards, with the last one coming back in 1998 when Terrell Davis for the Denver Broncos grabbed the award.
This year C.J. Anderson the starting tailback for Denver is 18 to 1 to win the award. At the same time, Jonathan Stewart the top running back for Carolina is sitting at 20 to 1.
During the 49 previous Super Bowls, a wide receiver has been named MVP in six. Three of the winners have been over the past 10 years. The top choice this season is Ted Ginn Jr. for Carolina who is 22 to 1.
Here is a list of the top 10 players expected to win the MVP award.
Cam Newton (Carolina) 5 to 8
Peyton Manning (Denver) 3 to 11
Luke Kuechly (Carolina) 14 to 1
C.J. Anderson (Denver) 18 to 1
Von Miller (Denver) 18 to 1
Greg Olsen (Carolina) 20 to 1
Jonathan Stewart (Carolina) 20 to 1
Ted Ginn Jar (Carolina) 22 to 1
DeMarcus Ware (Denver) 30 to 1
Demaryius Thomas (Denver) 30 to 1