Super Bowl LI Futures Have New England on Top
January 3, 2017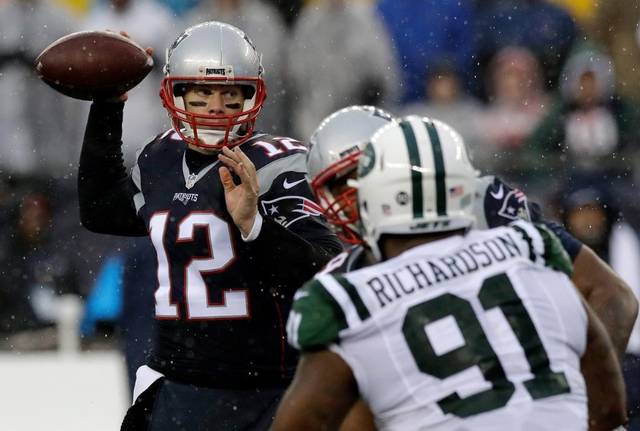 The NFL postseason has arrived. The 17-week regular season has concluded and 12 teams remain to complete in the playoff starting on January 7 with Wildcard Weekend.
The regular season may have ended but a familiar team remains on the top of the futures board heading into the postseason.
The New England Patriots start the postseason with the shortest odds of the 12 teams that remain at 2 to 1 with Dallas a close second at 4 to 1 followed by Green Bay at 7 to 1, Pittsburgh at 8 to 1 and Kansas City at 9 to 1 to round out the top five teams.
The four long shots are Oakland, Detroit, Houston and Miami with all sitting at 66 to 1.
It is no surprise for football pundits to see the Patriots with the shortest odds. New England always goes out and finds a way to come out on top following a 14-2 regular season that shows they are the cream of the crop.
The Patriots have won 7 straight entering the playoffs, and few even remember that Tom Brady was suspended for four games to begin the season.
A step down from New England is the Dallas Cowboys youth movement led by rookies Dak Prescott at quarterback and Ezekiel Elliott at running back. The Cowboys are 13-3 and have an overpowering offensive line but a suspect defense that could become the team's Achilles heel this postseason.
The Packers, Steelers and Seahawks are strong year in and year out, and any one of the three could go on a run and use their postseason experience to propel them to the Super Bowl.
Green Bay after 10 games was just 4-6, with many pundits writing off Aaron Rodgers and believing the Packers would miss the postseason. Green Bay then won 6 straight to end the season and earn the NFC North title.
Both Miami and Oakland suffered huge blows to their chances when each lost its starting quarterback to injury the last few weeks of the regular season.
Houston benched Brock Osweiler during Week 16 and 17, but returned him to the field after Tom Savage was sidelined with a concussion. The status of Savage and who will start against Oakland this weekend, is not known.
Four games this weekend will whittle the playoff field to 8, which means odds makers will make adjustments next week to their lines following Wildcard Weekend.