Sweet 16 and Elite 8 Trends
March 23, 2016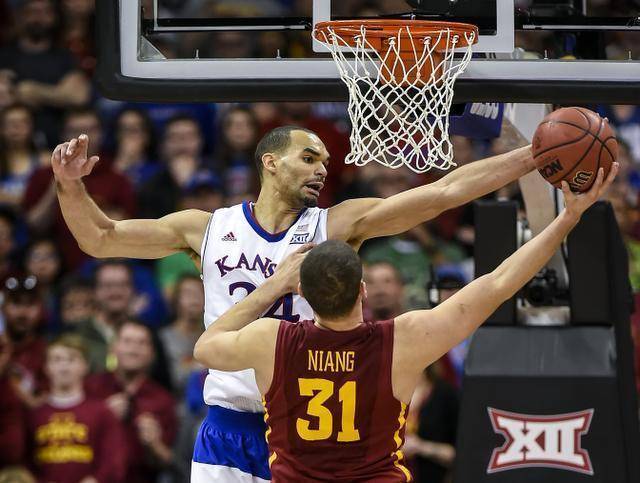 If you are a coach or player in the NCAA there is nothing that is sweeter than still being playing in the NCAA Tournament in late March, unless you are playing in early April for the National Title.
Only 16 teams remain from the first weekend that saw 48 go home losers after two rounds. Those that remain face a Sweet 16 Thursday/Friday round and hopefully a trip to the Elite 8 on Saturday/Sunday.
Trends and other tidbits are always useful to bettors especially ones that pertain specifically to the Sweet 16 or Elite 8.
Sweet 16 Trends
No. 1 seeds of SU and ATS wins have a record of 19-8 ATS in the Sweet 16 (Kansas).
No. 2 seeds that are favorites by 4 points or more are just 2-6-1 ATS (Villanova).
No. 4 seeds that are underdogs by 6 or more points are 6-1 ATS (Iowa State, Duke).
No. 7 seeds that are underdogs by 3 points or less are just 1-3 ATS (Wisconsin).
No. 10 seeds or worse, who are underdogs of 4 points or more, are a solid 6-1 ATS (Syracuse).
Best ATS team in Sweet 16
3-0 – Wisconsin
2-0 – Virginia, Oregon
4-1 – Oklahoma
3-1 – Duke
Worst ATS Teams in Sweet 16
0-2 – Miami
1-6 – Syracuse, Gonzaga, Indiana
4-10 – Kansas
Conference with Best ATS record for Sweet 16
7-1-1 SEC
5-1 – Big East
Conference with Worst ATS record for Sweet 16
0-6 – Big 12
0-4 – MVC
1-3 – West Coast
2-6 – Pac 12
Elite Eight Trends
No. 1 seeds when favorites by 7 points or more 1-9 ATS
No. 2 seeds 3-10-1 ATS off ATS win
No. 3 seeds 2-9 ATS
No. 4 seeds 11-3 ATS
Teams that scored 67 points or 67 points or less 17-49 SU and 17-63-3 ATS.
Teams that have three or more straight wins ATS 7-1-1 ATS
Underdogs coming off 3 straight wins 2-7-1 ATS.
Of course, these stats will not give the bettor a definite answer on what team to pick, but will go a long way in helping to sort through the mounds of data generated in the NCAA Tournament by odds makers.