The Boston College Eagles Vs. The Iowa Hawkeyes
December 27, 2017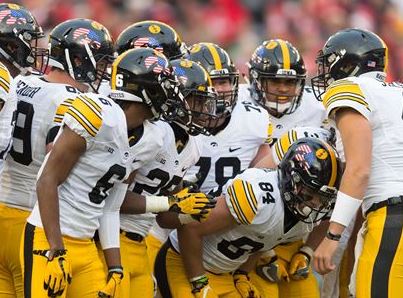 The Pinstripe Bowl – Weds. December 27th at 5:15 ET
Some interesting numbers on this one. All the analysts think it's a tough game to call, but all seem to like Iowa. Both teams have quality defenses, with Iowa's ranked a little higher, but that's also due to a slow start of the season for Boston College. Iowa is often overbet, because they upset Ohio State, and came close to beating Penn State. And…. the Eagles lost their starting quarterback a few games ago.
So wouldn't you think the number on the Hawkeyes would be much higher?
Here's why the line may be so low.
1) Boston College is improving. They went 5-1 down the stretch.
2) Their last 2 games were with freshman quarterback, Darius Wade. He looked good. The games were wrapped up relatively early. Boston College could have scored more.
3) Iowa has talent at the skill positions, but maybe not that much depth. Plays often seem easy to predict.
a) Iowa's talented running back Akrum Wadley, gets the ball much more often than the other backs. Their second leading rusher only has 364 yards.
b) Iowa's top receiver, Nick Easley, has 50 catches. The rest don't get many targets.
4)  Iowa's coach is 0-5 straight up, in bowl games.
5)  BC has 2 good backs. Their 3rd leading rusher, who has significant touches, averages 8.2 ypc.
In addition:
1) Neither team has depth at quarterback. A significant injury would certainly favor the opposition. I sort of like the backup for Boston College, who's father was his high school coach, but he has zero experience.
2) A negative for BC may be their kicker. He's OK short, but not long. Iowa's kicker has converted frequently, but with very few attempts 9 for 11.
If you're giving points, I'll take: The Boston College Eagles +3
(You may have to wait for it, if not take +2.5)
1 of 8 games this week from safestwagering