The OVER is Very Profitable Early in NBA Regular Season
November 18, 2016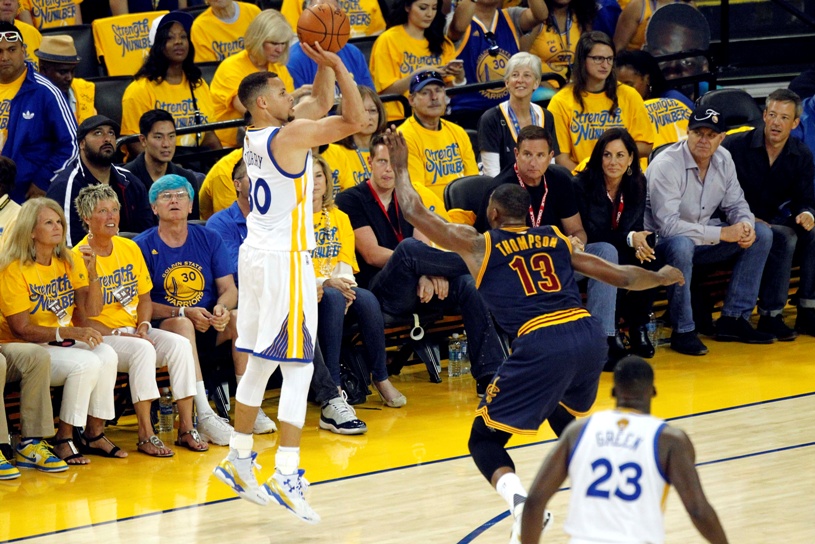 While the NFL and NCAA hold center stage in the American sports world, the NBA season is a few weeks old and one big trend is already taking shape.
A nice profit could have been made by sports bettors by just betting the OVER in each NBA game thus far. That trend is cashing well at the moment, but for bettors the big question is will it last?
Thus far, early in the 82-game NBA regular season ratings are going through the roof while the NFL is suffering. There are many reasons that the NBA is attracting new viewers but one big one is the scoring. Thus far, the scoring is way up with each team averaging over 7 points more per game than in 2011.
In the 2011-2012 season, teams averaged 96.3 points per game. That went up to 100 in 2014-2015 and thus far, this season is at 103.7 points per game.
That represents a number of points and the NBA has not seen scoring at this level since the first end of the Michael Jordan era in Chicago.
Bettors thus far this season could have put the OVER on auto-bet and been profitable. After 167 games played through Wednesday night, the OVER was 90-77 or had cashed almost 54% of the time.
The question on bettors' minds is will it continue. This is a small sampling and those are difficult to monitor. However, after the first 167 games of the NBA regular season two trends are noticeable league wide.
One is the pace of play is much faster and the second is more shots are being taken from 3-point range.
Back in the 2012-2013 NBA regular season, possessions per game averaged 92 while 3-point attempts averaged 20. Fast forward 4 seasons ahead and this season possessions per game are at 96.9 and 3-point attempts are up to almost 26 per game.
This is what many are calling the new NBA. While the shooting percentage from behind the 3-point arc is down, the possessions and number of shots from that range are both dramatically up which has helped to increase the point scoring.
While high scores should continue in the NBA, the OVER might not continue on its hot streak. The more bettors take the OVER, the higher the points totals will be made on odds board and by sportsbooks, making it more difficult to win.