The UNDER Looks Solid in Notre Dame vs North Carolina
March 27, 2016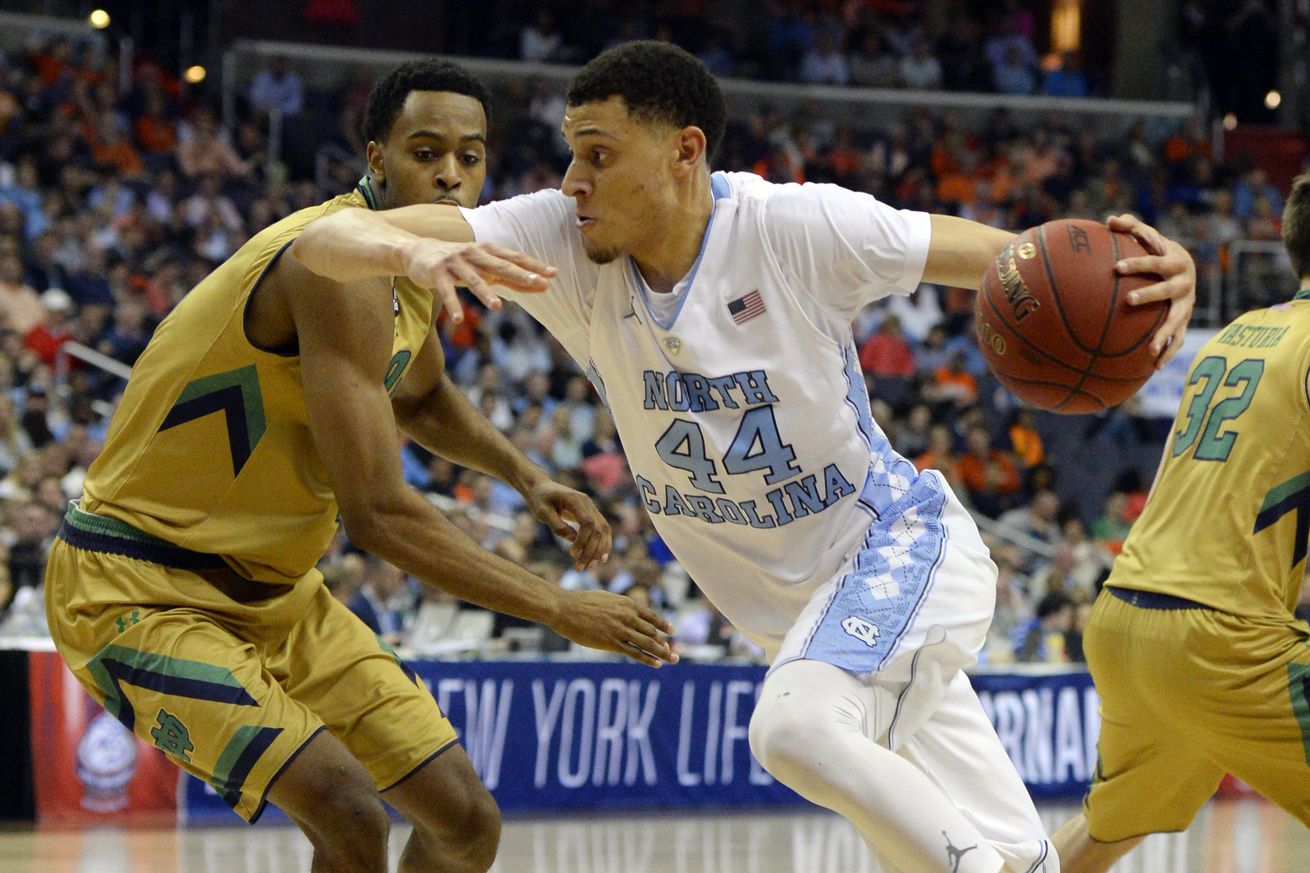 The Notre Dame Fighting Irish will meet ACC rival the North Carolina Tar Heels on Sunday in the Elite Eight. The winner will punch their ticket to the Final Four next Saturday in Houston.
The total for this matchup is sitting currently at 155 on most sportsbooks. However, it can also be found at 154.5 on others. In head-to-head action between these two ACC rivals, the UNDER has cashed in 5 of the past 6 games over the last three seasons.
For Notre Dame, the UNDER has cashed in 8 of the past 110 overall games, while cashing in 14 of North Carolina's past 20 games.
However, it seems the public has discovered something beyond the numbers. In a poll of a number of sportsbooks, over 65% of the bets on the point total for the Notre Dame vs. North Carolina game are backing the point total OVER.
As far as point spread, North Carolina is favored by 10 points in the game. The two teams are 3-3 head to head over the last three seasons, since Notre Dame became a member of the ACC.
During the regular season, Notre Dame defeated North Carolina 80-76, but the Tar Heels returned the favor during the ACC tournament just a few weeks ago by routing the Irish by 31 points.
This is the 26th time the Tar Heels have reached the Elite Eight and they have won 18 previous times, while losing just 7. North Carolina has won 5 national titles.
The Irish have reached 6 previous Elite Eight regional finals and have won just once. In 1978, Notre Dame made its only appearance in the Final Four behind the play of Bill Laimbeer and Kelly Tripuka.
That season the Irish lost in the semifinals to another ACC team the Duke Blue Devils.
With the teams playing a regional final, there could be some nerves early. The last time the two teams played in the Tar Heels' 31-point rout, the point total was just 125, which is 30 points below today's line of 155.