Three Biggest Point Spreads in 2016 NFL Regular Season Opening Lines
April 28, 2016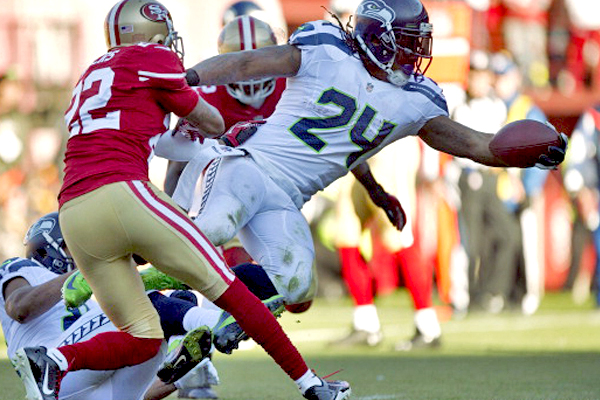 NFL fans are focused today on the NFL Draft but with all the opening lines for each game from Week 1 to 16 of the 2016 NFL regular season all released, it is a good time to take a look at betting opportunities.
The NFL draft will not likely have that much influence on the Super Bowl odds or even the weekly points spreads unless it includes some blockbuster trades of top players.
Below are the three biggest opening spreads of the season posted to date online for bettors to consider.
San Francisco vs. Seattle Seahawks (-14)
In week 3, the largest opening spread of the regular season has Seattle -14 in its game versus NFC West rival San Francisco. Seattle is favored by double digits in four games in the opening lines.
San Francisco, as well as Cleveland, is one of two NFL teams that are not the favorite in any game during the regular season. Last season, when the two teams played in Seattle, the Seahawks were a favorite by 14 points but won by just 13. It was the fourth straight double-digit victory by Seattle over the 49ers.
San Francisco vs. Carolina Panthers (-11.5)
In Week 2, the 49ers must play at Carolina the week before traveling to Seattle. Carolina, like Seattle, is favored by 10 points or more in four games during the regular season.
Last season, Carolina was the only NFL team that won each of its 8 regular season home games, outscoring its eight opponents at home by an average of 16 points.
Cleveland Browns vs. Cincinnati Bengals (-11.5)
In Week 7, the Browns visit the Bengals in an AFC North showdown. This is the only game in which a team from the AFC opened as a favored by double-digits. At 200 to 1, Cleveland has the highest odds to win the Super Bowl
A season ago, when the teams played in Cincinnati, the Bengals were 13-point chalk and won by 21.