Three NFL Week 1 Games with Over/Under Value
September 8, 2016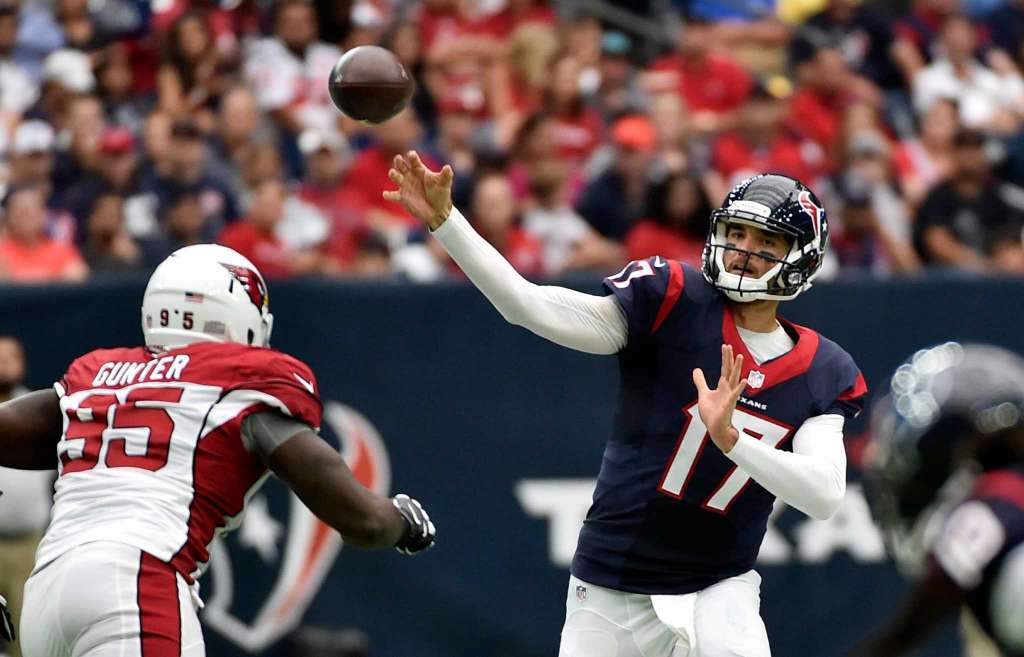 Week 1 of the NFL regular season will kick off on Thursday with one game, followed by a full lineup of games on Sunday and ending with Monday Night Football.
Many NFL bettors like to play the over/under point total for games rather than the moneyline or point spread, or as a compliment to those two.
Here are three over/under NFL games that might have good value.
Chicago Bears at Houston Texans
The Houston defense is very strong and the team's focal point. However, the Texans debut quarterback Brock Osweiler, which is a much talked about event for Week 1.
Osweiler has picked up the Houston offensive scheme of Bill O'Brien and will be facing a Chicago defense that is weaker than many. Osweiler's Houston debut will help this game over the current 44 points sportsbooks have it set at. Go OVER here.
Cleveland Browns at Philadelphia Eagles
Cleveland's offense has gone through big changes with Robert Griffin III signing to play quarterback and putting the Johnny Manziel era behind them.
However, it does not seem that RGB III and his offense will have the firepower Cleveland fans were hoping for.
Philadelphia is starting the season with a new quarterback. Sam Bradford was traded to Minnesota, which means Chase Daniel will start under center, unless first round pick Carson Wentz is recovered from an injury.
The over/under point total is posted at 41. It opened at 45, which means sportsbooks were expecting more points and that is where the value is. Take the OVER.
Oakland Raiders at New Orleans Saints
The defense for the New Orleans Saints is anything but good. The past couple of seasons, opposing offenses have gone through the Saints defense like a warm knife through butter.
That is why it is not surprising when facing the strong offense of the Oakland Raiders, combined with having one of the best arms in football on your own team in Drew Brees, this game has 51 for a point total.
With Brees under center for New Orleans, expect multiple touchdown passes. David Carr the starting quarterback for the Raiders will also light up the scoreboard with his favorite target Amari Cooper.
Go OVER here as well.