Three Teams Top Futures Boards for NCAA National Title
March 17, 2017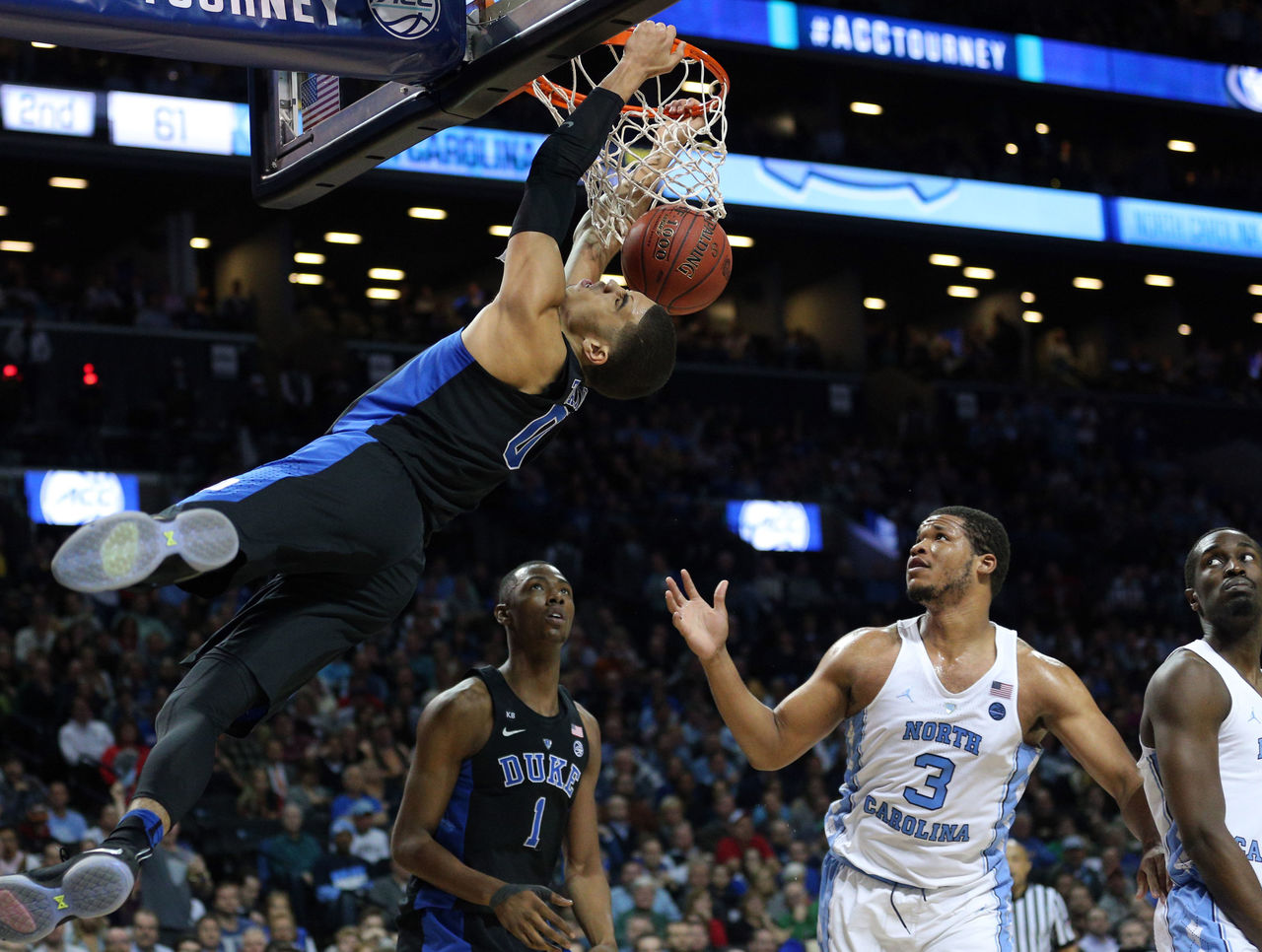 One day has been played in the NCAA Tournament with no big surprises yet. However, on Friday three of the teams that have a large amount of money bet on them to win the national title take to the court for their opening games.
Duke, North Carolina and Michigan are the public bettors' picks in online sportsbooks and at casinos in Las Vegas. Each of the teams has attracted both large bets as well as large amounts of money leading up to their opening games on Friday.
Duke is the East Region's No. 2 seed and on many sportsbooks is the odds on favorite to win the national title at 9 to 2. The Blue Devils opened at 9 to 1 to win the tournament but a large amount of money on Duke has shortened their odds to 9 to 2.
North Carolina at 5 to 1 is another bettor's favorite. The Tar Heels also open their tournament on Friday. As of late Thursday, North Carolina was the most popular bet to win the title on a number of sportsbooks.
Villanova the defending champion, won its opening game on Thursday against Mount St. Mary's and is the second most popular team behind North Carolina on many sportsbooks.
While either Duke or North Carolina is atop the majority of sportsbooks to win the national title, the Michigan Wolverines are also attracting a great deal of action. Michigan on many books is as high as 60 to 1 to win the title, but has taken large sums of money, as some bettors look for a long shot with a legitimate shot to win the title.
Bettors are behind Michigan in a big way in the team's opener on Friday against Oklahoma State. The opening line was a PICK, but big money on Michigan has moved the line to Michigan -3.
On a number of online sportsbooks, over 90% of all money beat on Friday's game between Michigan and Oklahoma State is on Michigan.
After Friday's games, the field will be cut in half to 32 teams. Sportsbooks will quickly readjust their futures odds for any upset that might take place, or injury that could hurt a team's opportunity to win the title.
However, as it stands now, Duke, North Carolina and Villanova are the popular bets with the public, with Michigan appearing to be the most popular long shot bet.