Tom Brady Huge Favorite to Win MVP
October 20, 2016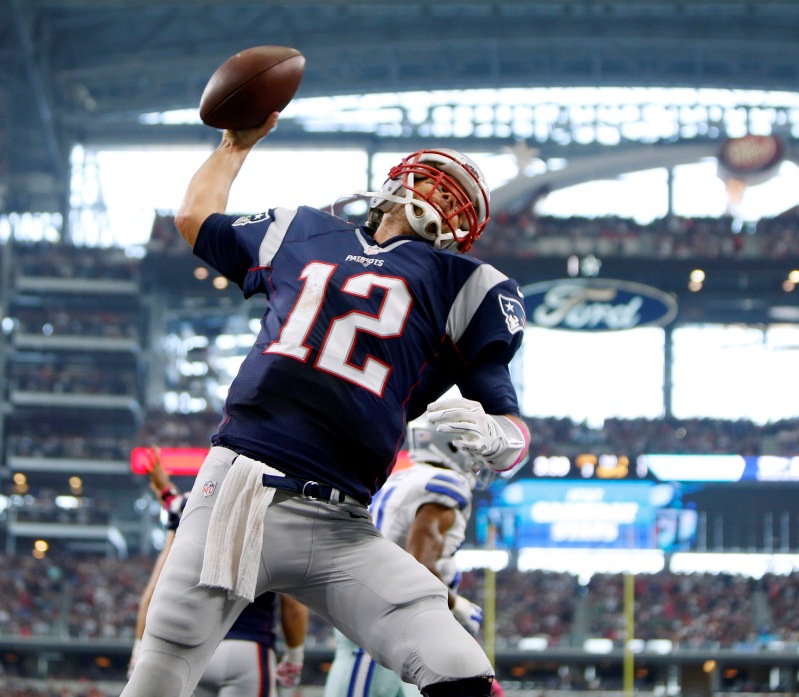 The New England Patriots were 3-1 without Tom Brady and are 2-0 with him back in the lineup following his 4-game suspension. Odds makers do not seem to be affected by the fact he missed the first four games of the NFL regular season as he sits as the strong favorite to win the league's MVP award.
In his two games back from his suspension, Brady has completed 76% of his passes, thrown for 782 yards, 6 touchdowns and no interceptions.
Brady starts Week 7 as the 5 to 2 favorite to be named the MVP on a number of sportsbooks. Though he has impressive numbers after just two games, Brady accomplished that against two of the weaker passing defenses in the league.
He must put up huge numbers the rest of the season if voters are going to forget that without him the Pats were still 3-1.
Matt Ryan the strong-arm quarterback for the Atlanta Falcons sits a distant second on the MVP futures board at 15 to 2. The signal caller for the Falcons is leading the NFL in passer rating and passing yards, while throwing 15 touchdowns and only 3 interceptions.
Ryan is the biggest reason the Falcons are in first place in the NFC South. Atlanta behind his fine play has a solid shot at playing in the postseason.
Dallas Cowboys rookie running back Ezekiel Elliott is close to the top sitting at 8 to 1. The rookie back began his first season with Dallas slowly, but with each game has become stronger and stronger. Elliott is on track to rush for 1900 yards and 13 touchdowns.
Russell Wilson is tied with Elliott at 8 to 1. The Seattle Seahawks signal caller has not had the strong season numbers wise thus far, but his leadership has helped the team to a 4-1 record and first place in the NFC West.
2016 MVP Betting Odds
Tom Brady 5 to 2
Matt Ryan 15 to 2
Russell Wilson 8 to 1
Ezekiel Elliott 8 to 1
Aaron Rodgers 12 to 1
Sam Bradford 16 to 1
David Johnson 16 to 1
Dak Prescott 16 to 1
Julio Jones 25 to 1
Von Miller 25 to 1