Top Five Against The Spread Teams in the Sweet 16
March 22, 2016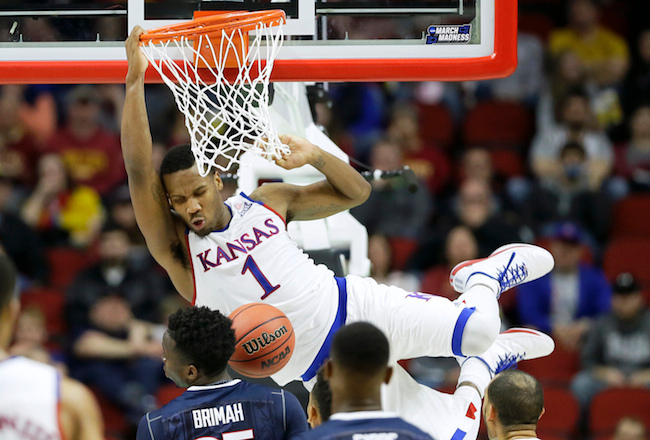 The NCAA Tournament field is now at just sixteen heading into Thursday's Sweet 16. The field has all four of the No. 1 and six teams from the ACC still left. However, for bettors it is all about who covers and who does not.
Here is a quick look at the top five teams Against The Spread remaining in the tournament heading into the Sweet 16.
Kansas Jayhawks
Though the Jayhawks ran into a tough patch ATS during the middle of their regular season, they are easily the best team ATS left in the tournament at 23-11. Kansas is 2-0 ATS thus far in this tournament.
Oregon Ducks
Oregon will enter the Sweet 16 on a winning streak of ten straight games but is just 6-4 ATS over that stretch. The Ducks are 19-13-1 ATS overall this season, as is Miami. However, the Ducks are 3-1 ATS over their last four games played.
Miami Hurricanes
As with the Ducks, the Hurricanes are 19-13-1 ATS this season. However, since the beginning of March, the Hurricanes are 2-4 ATS. Despite a poor March, the Hurricanes overall ATS is still strong.
Indiana Hoosiers
Indiana on the season is 19-15 ATS. The Hoosiers closing out this season have been a consistent team ATS, with a record over their last six games played of 6-1 ATS. The Hoosiers will need great play from Yogi Ferrell to beat North Carolina.
Iowa State Cyclones
The Cyclones are 17-13-1 ATS this season. For bettors, the Cyclones are one of the hottest teams remaining in the NCAA Tournament. Iowa State is 4-0 ATS in its past four games, but faces a tough Virginia team. In the tournament, Iowa State has won two games by an average of 15 points while covering each on average spreads of -6.5.
On the other end of the spectrum are the Oklahoma Sooners. The Sooners on the season are 12-20 ATS and have the worst ATS record of the 16 teams remaining in the tournament. Oklahoma has dropped seven straight games ATS.