Top Sportsbooks Thrive on Consistency
December 20, 2016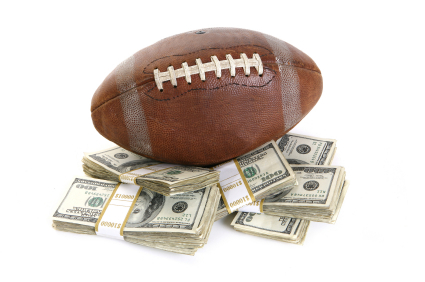 There are a myriad of different choices when it comes to online sportsbooks. For sports bettors it can become a daunting task trying to find the right sportsbook.
Whether a bettor is searching for added value during the NFL postseason or during the heart of the college football national title playoffs, the biggest factor is the sportsbook's integrity and its financial stability.
Prior to searching out the extras on a sportsbooks, bettors need to be 100% confident that their choice of a sportsbook has a strong past history of doing the right thing when it comes to its players and making payouts in a timely fashion without coming up short on its obligations.
Of course, there can be unforeseen problems that occur in processing of payouts and that has slowed down a number of sportsbooks during the past.
However, the top sportsbooks have transitioned to bitcoin, today's digital currency that provides for a better experience for users.
The sportsbooks most bettors or analysts consider to be the best have not had any problems with payouts during the time they have been in business.
Experience helps as well. A new sportsbooks is not going to garner the same amount of respect from bettors as one that has been in the business five or more years.
However, what makes one sportsbook separate itself from another and gives it a better overall reputation is consistency.
Bettors being paid their winnings on time and bettors not worrying about if a sportsbook will fulfill its obligations by a certain time makes that sportsbooks stand alone.
Players have enough to worry about and should not be bothered by whether or not they will be getting paid their winnings on time.
A happy player is one that remains at the same sportsbooks and over time, increases his or her play and refers fellow players to the site, which adds to the success of the sportsbook.