Top Three Candidates for NBA Rookie of the Year
February 24, 2016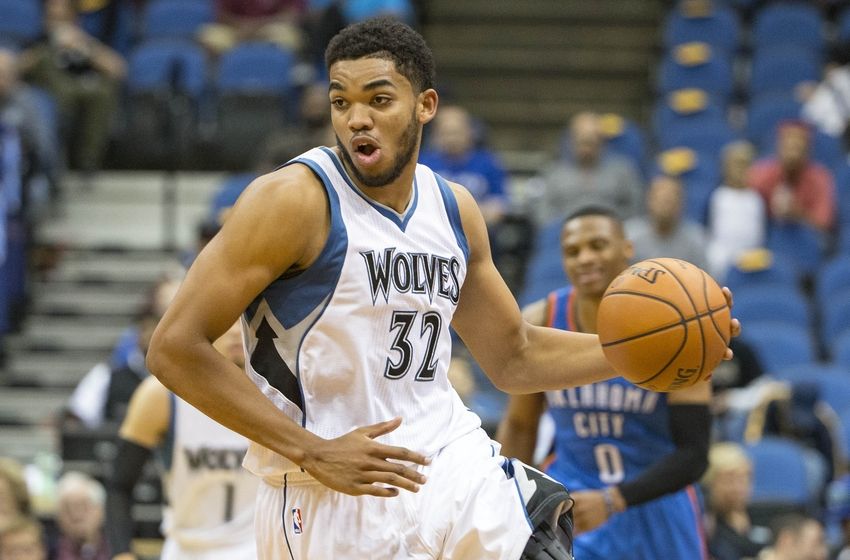 The NBA regular season is winding its way to an end and three rookies appear to have a lock on the favorites for NBA Rookie of the Year.
Leading the pack is Karl-Anthony Towns. At the start of the season, he was considered a work in progress, with guards D'Angelo Russell and Emmanuel Mudiay at the head of the list for odds of Rookie of the Year.
However, by the halfway point of the season, it became very clear the two guards are works in progress while Towns is a superstar ready to burst onto the scene.
Towns is leading on most sportsbooks at -1400 to win the ROY award.
Towns leads all rookies in a number of categories, but what is the most impressive is his advanced metrics that show he may be having the best rookie of any player in the past 20 years.
There are hoop experts out there that believe that even if he missed the final 15 to 20 games of the season due to an injury, he would still win the award.
Still with an outside chance is Kristaps Porzingis. The New York Knicks rookie started the season on fire, but has hit the rookie wall quickly. Nevertheless, he is still one of the top three rookies in the NBA and is sitting at anywhere from +300 to +500 on most sportsbooks online.
What Prozingis lacks that has almost been mastered by Towns is consistency. Prozingis has recorded a strong double-double of 20 points and 10 boards one game, but just 5 points and 4 boards the next.
Jahlil Okafor has had his ups and downs this season, but much of that can be attributable to how awful the Philadelphia 76ers are.
Okafor needs to be more efficient and he needs to work on defense. Regardless of what team he was to play for, the big man can score in the paint.
Besides Towns, Okafor is the only other rookie with a scoring average of over 17 points per game. To start the season he shot poorly but during January, he shot 60% and thus far in February is shooting 53% from the floor.
He is sitting at between +650 and +1100 to win the ROY