Top Three Favorites for NBA Titles Reside Out West
February 17, 2016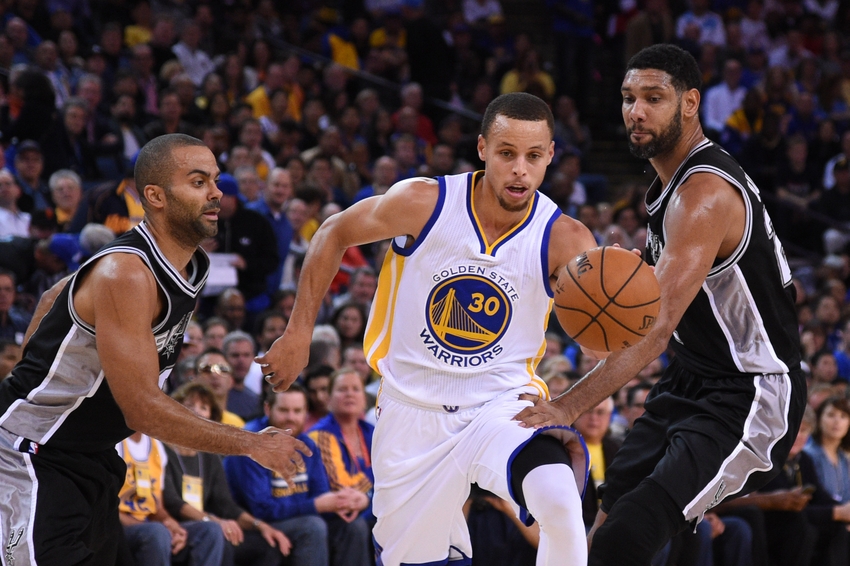 The theoretic second half of the season begins on Thursday in the NBA. However, most teams have already played between 50 and 55 of their 82 regular season games.
Over the past few seasons, the Western Conference has had much more depth than the Eastern Conference. This season, the East has made huge leaps and bounds but the top three teams in the NBA by record still reside in the Western Conference.
Those three – Golden State, San Antonio, Oklahoma City Thunder – are a combined 132-26, with Golden State leading the way at 48-4.
Golden State is on track to set a new single season record for wins, but both San Antonio and Oklahoma City also are winning in incredible fashion, with the three teams separating themselves from the rest of the conference.
It is therefore no surprise the three teams are amongst the top four favorites to win the NBA title. The fourth is the Eastern Conference's Cleveland Cavaliers who are fourth overall in wins this seasons and the elite team in the East.
While the won loss record for the top three teams in the Western Conference is very impressive, the point differential is much more impressive in terms of highlighting the separation the three have with the rest of the conference.
Golden State has a 12.5 points per game winning differential this season, while San Antonio's is an impressive 13.2 points per game and Oklahoma City's is 8.2.
Each of the three point differentials is over double that of the fourth place Western Conference team, the Los Angeles Clippers.
The remaining schedules for the three teams are relatively close in toughness. Golden State and San Antonio must each play the Clippers twice more, while Oklahoma City has three games left with LA.
Golden State plays Portland 3 more times, while San Antonio has Portland for one more game and Oklahoma City two more.
San Antonio is 0-2 this season versus Golden State and Oklahoma City and will play each one of them three more times before the end of the season.
Of course, a great deal can happen between now in the NBA Finals. The playoffs are long and tiring as teams can face one another seven times over a two-week period. Injuries often take their toll as well.
Nevertheless, the future looks good for each one of these three Western Conference powerhouses, but Golden State is by far the team to beat with the shortest odds for both winning the conference title and NBA Finals.