Total Wins Released for 2016 Major League Baseball Regular Season
February 12, 2016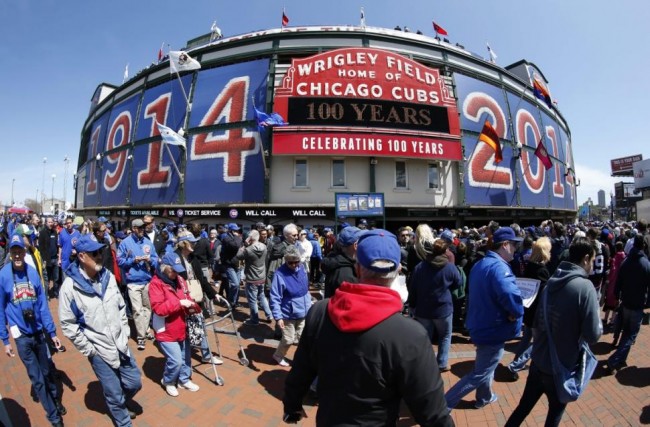 Next week pitchers and catchers report to spring training with position players to follow just 5 to 7 days later. Major League Baseball is just around the corner as spring training is ready to begin.
Baseball bettors will be happy to know that the win totals for each team have been released which means they can start to make their wages on whether teams will reach these totals over a 162-game regular season.
The Chicago Cubs are currently the favorite to win the World Series. The Cubs along with the San Francisco Giants are what represent the biggest liability for most sportsbooks thus far.
Last season, the Washington Nationals were given the highest win total at 93, but fell far short of that total.
Baseball fans from Boston to Los Angeles and Seattle to South Florida are talking about the Chicago Cubs as if they already had won the National League Central as well as the World Series.
Some fans have gone as far as saying the Cubs are a lock to reach the century mark in wins.
However, the season is very long and injuries can change a team's chances in seconds. Few if any books are going to go into the mid-90s in wins and with the division Chicago plays in, they do not in any way, shape or form have a stranglehold. The 89 the Cubs have been given looks like a sound number.
The Reds total is 71. That looks to be too high given Cincinnati's mindset to sell players and rebuild. Nevertheless, the Reds have a few good arms on the mound that could help them reach at 71.
The American League West is considered the tightest division in baseball, with odds makers giving the nod to the Texas Rangers with 86 wins, with the Angles at 82.5, which is a pullback from their total of 87.5 last season.
The National League West Diamondbacks signed Zack Greinke and Shelby Millers are just third in the division with 84.5 wins.
Boston should be back to the win totals they were given last season that they fell far short of. The team this year should be much stronger with David Price now anchoring a young core of hurlers.
AL East
Toronto Blue Jays 87
Boston Red Sox 85.5
New York Yankees 85
Baltimore Orioles 80.5
Tampa Bay Rays 78
AL Central
Kansas City Royals 87
Detroit Tigers 85
Cleveland Indians 84
Chicago White Sox 80.5
Minnesota Twins 77.5
AL West
Texas Rangers 86
Houston Astros 85.5
Seattle Mariners 83
Los Angeles Angels 82.5
Oakland A's 75.5
NL East
New York Mets 88
Washington Nationals 87
Miami Marlins 80.5
Atlanta Braves 65
Philadelphia Phillies 66.5
NL Central
Chicago Cubs 89
St. Louis Cardinals 87.5
Pittsburgh Pirates 87
Milwaukee Brewers 71.5
Cincinnati Reds 71
NL West
San Francisco Giants 90
Los Angeles Dodgers 87
Arizona D-Backs 84.5
San Diego Padres 74
Colorado Rockies 68.5