Two Good Props for Week 8 in the NFL
October 28, 2016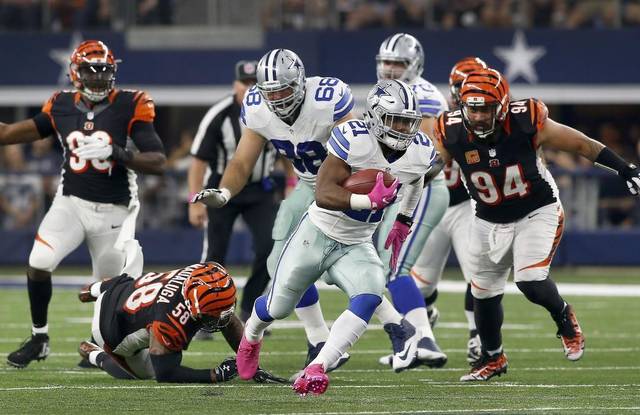 The NFL has started Week 8 and bettors are busy perusing their stats pages and reams of information looking for the best angle for their favorite game.
However, if the moneyline, point spreads and point totals are not for you liking this week, why not look at a couple of NFL props which are a good way to make money other than on the moneyline, spread or points.
The props have been known to be moneymakers for a number of online bettors.
Here are two prop bets that could help pad your online winnings.
Ezekiel Elliott was under a microscope after being drafted No. 4 overall and No. 1 by the Dallas Cowboys in this year's NFL draft. However, Elliott with help from his offensive line has quieted doubters rushing for 703 yards over just his first six games.
This week online sportsbooks have a prop on the total yards rushing Elliott will amass when the Cowboys play the Philadelphia Eagles.
The total for Elliott's Sunday Night Football appearance is 99.5 yards. Elliott has had 134 or more yards rushing in each of his past four games.
The run defense for Philly has been giving up chunks of yards and Dallas is exceptional at run blocking, which could be a recipe for a big night rushing for the former Ohio State standout.
Currently the OVER on the 99.5 yards is -130, while the UNDER is -110.
Tom Brady has 1,004 yards passing, 8 touchdowns and no interceptions in his 3 games back from his 4-game suspension. He is the favorite now on online sportsbooks to win the NFL MVP award.
This week Brady and his teammates will look to avenge their only loss of the season when they visit Buffalo. The prop for Brady this week is if he will throw his first interception of the season.
Brady's most recent game versus Buffalo was one of his worst in 2015. He completed just 20 of 39 passes and had 1 interception.
The Yes for Brady to thrown an interception is +110, while the No is sitting on -150.