Two Props to Consider in NFL Draft
April 27, 2016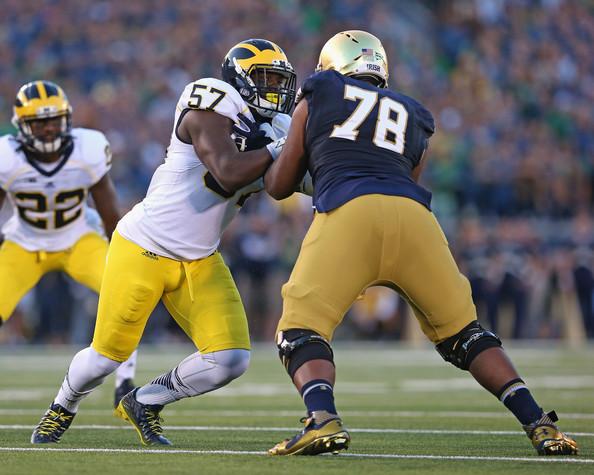 On Thursday April 28, the 2016 NFL Draft will begin. Sports bettors have a number of props to choose from when it comes to betting on the draft.
The important thing to focus on as a sports bettor is what each team needs are, the top prospects available and the many different mock drafts that can be used to help make the decision an easier one.
Here are two props that look good heading toward Thursday night's draft.
Prop: Running backs plus wide receivers drafted during first round Over/Under: 5.5
Odds: Over +210, Under -300
Only one running back Ezekiel Elliott from Ohio State is a lock to be called during the first round of the draft this year. He has no deficiencies that stand out and he is the top blocking running back in the draft.
Derrick Henry the reigning Heisman Trophy winner from Alabama will not likely be picked during the first round. If he is, then he could turn this prop from under to over.
There are four players at wide receiver that could be drafted during the first round on Thursday; Laquon Treadwell from Ole Miss, Josh Doctson from TCU, Corey Coleman from Baylor and Will Fuller from Notre Dame.
If those four and Elliott are chosen the UNDER was prevail at 5, but if Henry is picked as well as the four wide receivers the number moves to 6 and the OVER cashes.
Pick: OVER
Prop: Over/Under position of 10.5 for Ronnie Stanley Notre Dame Offensive Tackle
Odds: Over +230, Under -340
Stanley stands 6 foot 6 and weighs 312 pounds. He has elite athleticism for that size, long arms, as well as good movement laterally.
It appears three teams in the top 10 in the draft are interested in Stanley. The three include the San Francisco 49ers at No. 7, the Cleveland Browns at No. 8 and the Tampa Bay Buccaneers at No. 10.
Tennessee is also interested. The Titans could trade up to pick Stanley in the top 10 from their current No. 15 spot.
The 49ers offensive line is one of the worst in the NFL, the Browns need to protect RGB III and Tampa Bay has to protect its star Jameis Winston. Stanley going in the top 10 looks strong.
Pick: UNDER