Two Teams That Could Wear the Cinderella Slipper
March 16, 2017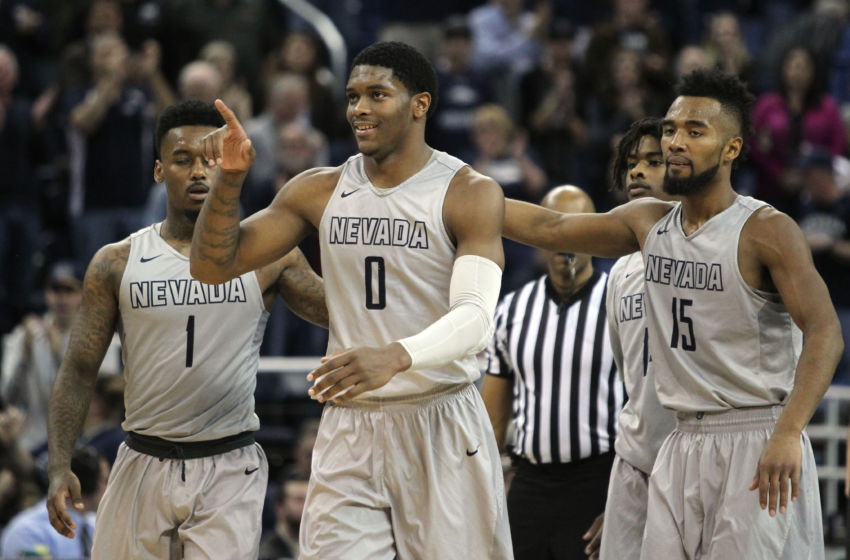 Each NCAA Tournament there seems to be one sometimes two teams that are given the label as being the Cinderella of the tournament, and this year's tournament will likely see at least one.
The teams that fit into this slipper or in this case a sneaker, are lower seeds usually from No. 10 to No. 16, cannot be from a major conference and are not well known by the general basketball fan.
Here are two teams that could fit the requirements to be this season's Cinderella.
Nevada Wolf Pack
Champions of the Mountain West conference, Nevada comes in the tournament with lots of size, with five regulars being 6-foot-6 or taller. The size will give them the chance to hold their own down low regardless of their opponent.
Nevada can also shoot threes. The Wolf Pack averages 9.2 made 3-pointers per game and has a 38.5% from behind the line.
Hitting shots from 3-point territory is a great equalizer in a game where one team is superior to another and favored to win be a large amount.
Nevada's team is not deep as its five starters all average more than 30 minutes each game while no substitute averages more than 15 per game.
The No. 12 seeded Wolf Pack faces No. 5 seeded Iowa State in the first round.
UNC Wilmington Seahawks
The Seahawks rarely turnover the basketball, as they are No. 1 in the country in turnovers per each offensive possession at 11.9% and No. 3 in the nation in the ratio of turnover to assist at 1.59.
This UNC Wilmington team is nearly the same as the one that nearly defeated Duke in 2016.
However, the Seahawks are small. Seven players average more than 10 minutes per game and of those seven just two stand taller than 6-foot-3. The backcourt is made up of players who are said to be 6-foot but appear smaller.
The Seahawks face Virginia in their first round game. This game will be a defensive showdown, as the Cavaliers are not known for having a strong offense. UNC Wilmington could put its slipper on after its game against Virginia, if the team can hold the mediocre Virginia offense in check.