Two-thirds of Americans Younger Than 30 Favor Making Sports Betting Legal
February 25, 2017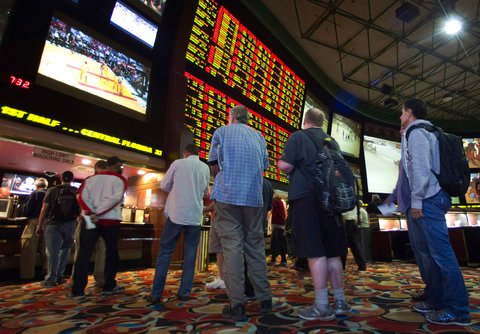 This week a new sports poll was released by Seton Hall University that shows over 67% of Americans 30 years of age or younger favor legalized full-scale sports betting in all 50 U.S. states.
Across every age group responding to the new poll, 46% support legalizing sports betting, while 42% do not. In 2010, Fairleigh Dickinson University conducted a similar poll which found that 54% of the respondents opposed the legalization of sports betting.
However, in 7 years things have changed. Americans believe that millions of dollars are already wagered on sports so states should make it legal nationwide and tax the money that is wagered and won.
New Jersey residents overwhelmingly supported a measure to legalize sports betting in their state during 2011. However, the courts have blocked the state from starting legal sports betting because of motions filed by the four major sports leagues in the U.S. as well as the NCAA.
The leagues continue to argue that nationwide sports betting would be a threat to the integrity of their games, which is not that strong of a position considering the leagues embraced the daily fantasy sports leagues through allowing them to advertise.
Unfortunately, courts have ruled, sports betting not to be a game of skill and therefore is not exempt from the current federal law banning sports betting, while fantasy sports were able to convince the courts they were a game of skill.
The 1992 PASPA or Professional and Amateur Sports Protection Act allowed only four states – Delaware, Montana, Nevada and Oregon – to have legalized sports betting.
There has been much more talk since President Trump took office over legalizing sports betting in the U.S. Two of the four commissioners in the major sports leagues in the U.S. have come out and said they support a change when it comes to sports betting in the country.
Online sportsbooks thrive today with billions of dollars wagered around the world. The industry provides a niche to the sports bettor thanks to allowing the bettor to make a wager that is just a click or two away.