Two Toughest 2017 Regular Season Opening Schedules in the NFL
April 23, 2017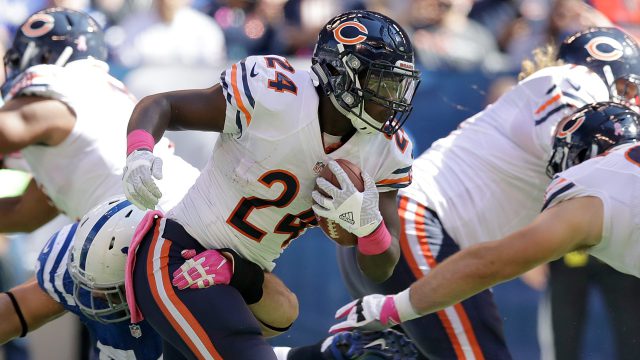 The NFL released its 2017 regular season schedule late last week. Odds makers have not yet released regular season win totals and likely will not until sometime in May following next weekend's NFL Draft.
Nevertheless, with the release of the NFL schedule bettors can easily see what teams are facing an uphill battle straight out of the starting gate in September.
The strength of schedule can be a quick tool to gauge the chances of a team's success. An excellent way to have an edge during the early part of the NFL season is to determine the teams that have the most difficult start to their schedules.
If a team comes out of the block and stumbles, it could be difficult for them to climb their way back into contention. Morale starts to decline, coaches begin to worry about their jobs and fans become upset which often times results in bad things happening on the field. Here are two teams with the toughest opening four games of the season of any teams in the league.
Chicago Bears
Likely the toughest start to any NFL schedule is that of the Chicago Bears. In Week 1, the Bears host the NFC champion Atlanta Falcons, then play on the road in Week 2 at Tampa Bay, followed by a home tilt against Pittsburgh in Week 3 then ending a tough stretch on the road at Green Bay.
The four games include three of the league's most explosive offenses in Atlanta, Green Bay and Pittsburgh while last season Chicago averaged just 17.4 points a game offensively.
The fourth opponent, Tampa Bay is where Chicago's new quarterback Mike Glennon played and coaches and players for the Buccaneers will know his tendencies, his strengths and his weaknesses.
New Orleans Saints
Things are not much easier for the New Orleans Saints to open the regular season. New Orleans opens on the road at Minnesota, then hosts Super Bowl champion New England, then travels to Carolina followed by Miami.
The Saints open up on Monday night against the Vikings, which have one of the league's best defenses. That means they have a short week to prepare for a Week 2 encounter with New England, which is the only Saints home game in its first four.
The Saints must then visit Carolina an NFC South rival followed by a Sunday night game in Miami. The Dolphins are a playoff team and New Orleans is 4-8 straight up and 4-7-1 against the spread over the past three seasons in non-conference matchups and will face two in their first four games.