U.S. Congress to Review Federal Laws on Gambling
October 22, 2016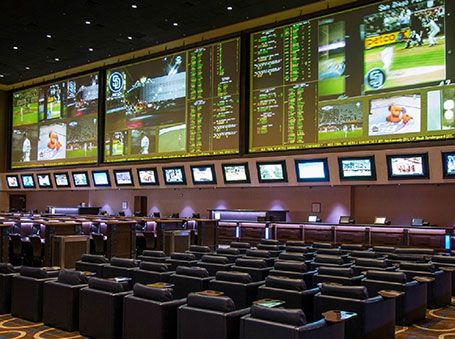 A committee made up of members of the U.S. Congress is reviewing the federal laws pertaining to gambling that include a prohibition on betting on sports that is 24 years old. The committee is planning to introduce new legislation to address daily fantasy sports as well as other types of gaming.
In a prepared statement released by the committee, U.S. House Representative from New Jersey Frank Pallone Jr. said that current gambling laws are now obsolete and need to be updated including ones that cover sports betting.
Pallone's congressional office did not release a timeline for any new legislation, but those that are involved in the industry have heard from members of Congress.
Pallone in his letter said the federal laws needed to be completely reviewed to see in which way they can work together and make a playing field that is fairer for every type of gambling and one that includes both on and off line, sports betting as well as daily fantasy sports.
Pallone added that Congress must ensure these laws are creating an environment of both accountability and integrity, and must include strong protections for consumers.
He added that he planned to continue talks with important stakeholders and would then introduce new comprehensive legislation that would finally update the laws that are outdated.
The increase in popularity of daily fantasy sports along with the controversy raised by its legality has brought the gambling issue to the attention of lawmakers.
A hearing last May was held by the House Energy and Commerce Committee on DFS and put a big spotlight on the federal laws pertaining to gambling, including sports betting.
The laws have not kept up with today's technology and by some are considered to be inconsistent.
Three statutes – the Federal Wire Act of 1961, the Pro and Amateur Sports Protection Act or PASPA from 1992 and the Unlawful Internet Gambling Enforcement Act or UIGEA of 2006 – are the center of a number of laws that touch on sports betting.
The new legislation that will be presented by the committee will likely attempt to bring the different laws under an umbrella where they will work together.