Underdogs in the NFL Dominating Division Play
November 3, 2016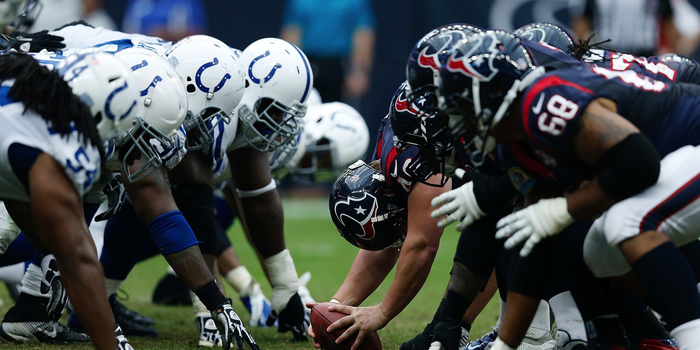 At times, it is difficult to pick teams in divisional games, but this season it might be just as easy to just take the dogs. Since the beginning of the season, the underdogs have been profitable in games between teams in the same division.
The dogs are now 78-51-7 against the spread, which equates to a cover rate of just over 60% for divisional games. In just one division, the underdogs have failed to reach the .500 mark.
However, the big edge comes when looking at the division games. The most profitable division to bet dogs is the NFC South. Underdogs in that division against division rivals are 13-4 ATS since the start of this season.
That would make for a big profit and is due to Atlanta being 0-6 ATS as a favorite and Carolina at 1-4 ATS as a favorite against divisional opponents.
If you dig deeper into divisional games betting, there are a couple of teams that should draw a bettors' interest when playing against divisional opponents.
Houston is 6-1-1 ATS against other teams in the AFC South since the start of the 2015 season, which is the best record for the NFL.
New Orleans is 6-2 ATS against divisional opponents with all six wins coming as a dog.
Teams that bettors are better off staying away from in their divisional games included the Cleveland Browns. The AFC North Browns are just 1-7 SU as well as ATS in their past eight games against other teams from the AFC North. Five of the seven losses were by double digits.
Miami is not far behind the Browns at 2-6 SU as well as ATS versus other teams in the AFC East, which includes going 0-4 SU as well as ATS against divisional opponents on the road.
This week there are six divisional games. Therefore, give some extra thought to the underdogs when it comes to these six divisional matchups.
The NFC South has been the most profitable for underdogs and this weekend Atlanta visits Tampa Bay.