Understanding How College Football Futures are Made
August 1, 2016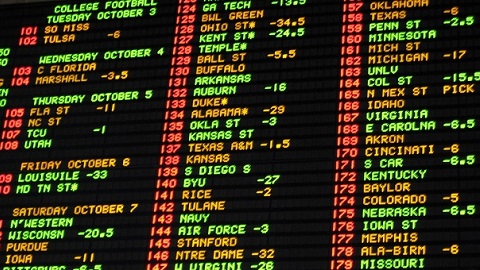 College football odds makers are always making adjustments to their futures boards due to recruitment signings, injuries scandals and other outside factors, but how do they come up with the original odds to post.
Imagine trying to post futures odds for 128 teams and making sure that there are not any odds that will give exposure to the company that could be costly.
Bookmakers post their futures odds well before the start of the season and it's all about data, numbers as well as understanding the overall market.
Any odds maker, quality handicapper or sharp bettor builds his or her own power rankings. It could take years to do so and is the lifeblood of making odds for futures boards or individual games.
They are usually extremely confident over why they make their choices and if questioned will vigorously defend them. Every college football team is given futures odds, but just the top 50 or fewer will ever be wagered on, due to realistically half that number or 25 having any chance of winning the National Championship.
Volume wise, only half of the 25 teams are bet on with any regularity.
Data is what makes the adjustments. While the majority of the material that odds makers peruse is available to all over the Internet, most people are not willing to dig to the depths needed to find the info that can be what makes the difference.
Therefore, it is this area that those people making the lines for game or the futures boards have an edge. Elements such as starters returning from the previous season, the key positions that have returning starters, coaching changes, schedules and the operations of the college program itself are all used.
Knowing the market is imperative. Each season the same teams all come to mind such as Alabama, LSU, Ohio State and even Michigan is again in the mix.
Many of the teams always picked to finish high in the final standings have odds that are lower than they really should be, but a bookmaker wants to limit the possible number of payouts and pulls down the number to levels that will not draw too much attention and sends the public bettor scurrying for teams that are long shots.
By being prepared, you can level the betting field and find the best value on the board.