Updated Futures for 2017 College Basketball National Champions Released
July 27, 2016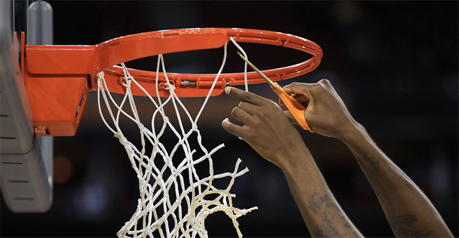 The NCAA men's college basketball season does not tip off until November, but that does not stop bookmakers from making adjustments to their futures boards and bettors from making picks on whom they feel will win the national championship.
The first 2016-17 futures for college basketball were released the day after the Villanova Wildcats won the national championship back in early April. At that time, odds for more than 150 college teams were released. In other college sports, those kinds of numbers of teams are not available to wager on for futures play.
In the latest round of adjustments on the college basketball futures boards three teams had their odds shortened (lowered).
Those three were the UCLA Bruins, Syracuse Orange and California Golden Bears, as early action supported the three teams enough to have their odds adjusted.
The big drop to 80 to 1 from 200 to 1 on Cal shows there has been some strong play on the Golden Bears. Two top players left in the NBA draft but a strong team out west remains for Cal.
Three teams in college basketball had their odds lengthened (raised) including the Oklahoma Sooners, Seton Hall Pirates and SMU Mustangs. Little action has been seen on the three.
A did you know statistic worth reviewing before making a futures bet for the college basketball national champion is that 19 of the last 20 national champions were located east of the Mississippi, with the 1997 Arizona Wildcats the lone exception.
The futures will begin to see movement during October and early November as teams play preseason games and injuries take their toll.
Here are updated odds for the top 10 teams expected to win the 2017 National Championship in Men's College Basketball.
Duke Blue Devils 7 to 2
Kentucky Wildcats 7 to 1
Villanova Wildcats 8 to 1
Kansas Jayhawks 8 to 1
Michigan State Spartans 15 to 1
North Carolina Tar Heels 15 to 1
Oregon Ducks 15 to 1
Arizona Wildcats 20 to 1
Virginia Cavaliers 20 to 1
Louisville Cardinals 20 to 1