Updated Odds for College Football National Championship
December 31, 2016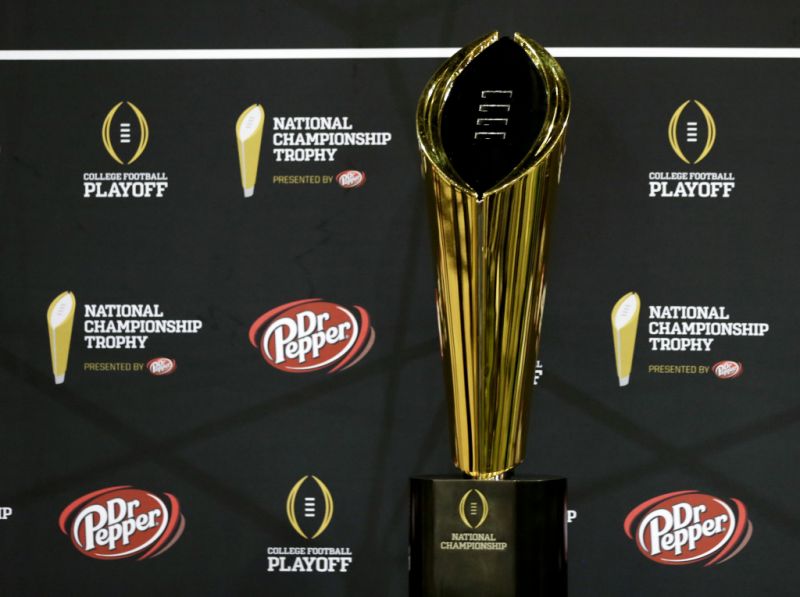 Saturday ends 2016, but begins college football's version of the Final Four when the College Football Playoff kicks off from the Peach Bowl in Atlanta, Georgia and the Fiesta Bowl in Phoenix, Arizona.
The CFP features two big bowl matchups on December 31. The first game will have the Alabama Crimson Tide playing the Washington Huskies in the Peach Bowl followed by Ohio State playing Clemson in the Fiesta Bowl.
Heavily favored to win the national championship is Alabama. The Crimson Tide led the futures boards during the preseason and in each of the weeks during the entire regular season. Alabama opened at 2 to 5 once the CFP four teams were picked. The Tide currently is sitting at 1 to 2.
Alabama has been EVEN money or better each week since November 14 after it beat Mississippi State by 48 points. The Crimson Tide has won 25 straight games leading up to their game on Saturday.
Washington opened at 12 to 1 to win the national championship and is currently 10 to 1. Washington's offense is highly rated but its defense has become one of the country's best. The Huskies were 50 to 1 to win the national title when the regular season started.
Both Ohio State and its opponent Clemson are close to the same line when it comes to winning the national title. The Buckeyes are currently 9 to 2 to win it all, while Clemson is available at 11 to 2.
After Saturday's two semifinal games are played, the odds for the remaining two teams in the January 9 national championship game will change considerably from what they are now.
Since November 1, the 9 to 2 for Ohio State is the biggest line the team has seen.
It all gets started today from Atlanta, Georgia's in the Georgia Dome, followed out west with the Fiesta Bowl in Arizona.
Alabama is currently favored by 14 points over Washington, while Ohio State is favored by 2.5 over Clemson.
Shortly after the final of the Ohio State-Clemson game, odds makers will post the opening line for the national championship game on January 9.