Using Tools at SBA to Handicap Games
November 3, 2017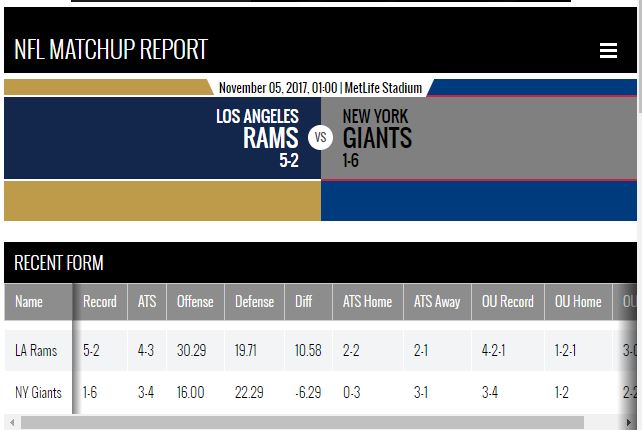 If you want to have success at anything in life, you must put in effort and time. Winning at sports betting is no exception to that rule. I have a general rule of thumb you should put at least thirty minutes into handicapping a game. At the end of your handicapping process you should be able to definitely choose the side you wish to bet on or if you see no clear angle, call it a wash and don't bet.
Some handicappers believe there is an angle to every single game and it can be bet. But to me, there are only a handful of games per week with REAL value. A few weeks ago, I didn't really like any game on Sunday but kind of forced myself to pick a few. It should come as no surprise that I went 0-3 that day. It was an appropriate result to forcing bets.
Beside what you already know about a team you should research several other factors. If the stadium is outdoors, always check the weather for gameday. In a rain game some teams will have the advantage if their running game is stronger. The passing game suffers in rain and wind. Also, check the raw stats on the teams. Finally, you must know the odds. And don't use just one odds source. We have live odds from the top seven sportsbooks offshore right here at our site.
If you really care about winning you should set up a routine of how you handicap games. Going on simple gut instinct and expecting to win usually doesn't turn out so well in the end.