Verizon Considers Entering the Sports Betting Business
January 29, 2018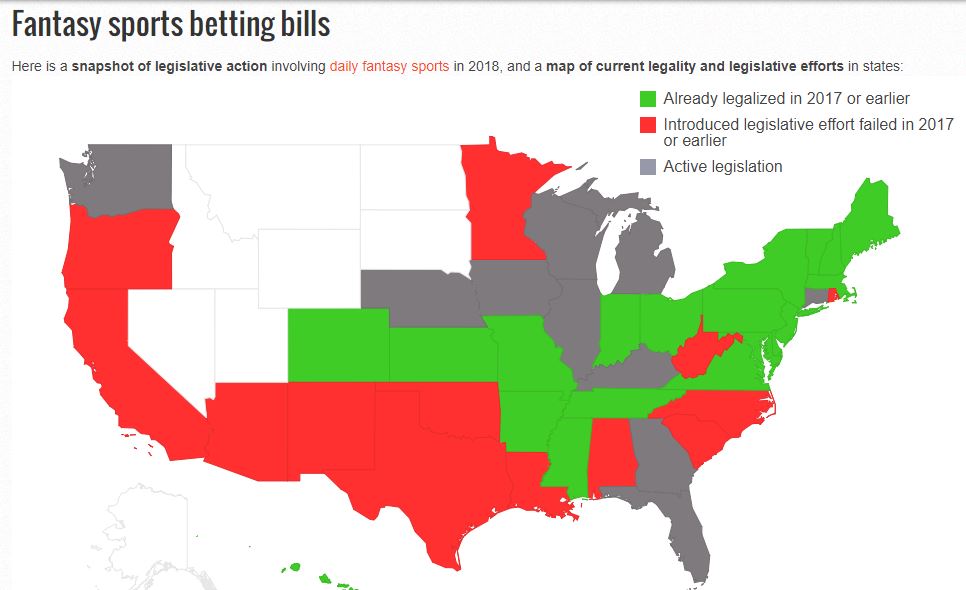 People have known Verizon for years as a provider or telecom services and cable TV. But the company is hungry for expansion and is poised to enter other areas of the entertainment arena. Last year they bought Yahoo, in part, for its fantasy sports business. This is a kind of a backdoor into sports gambling as many of the legal leaders in the USA have deemed the activity to be legal. Many states now have legal access to Daily Fantasy Sports. The writing is on the wall and other states will follow and eventually sports betting will be totally legal in more states. Verizon knows this and is gearing up for the future.
The fact that a gambling tycoon is in the White House should spell what the future holds for sports betting and gambling in general. Currently many people bet offshore with little hassle. The future of sports betting is offering those same services but they will be regulated and taxed by Uncle Sam.
"There are some changes coming that we pay attention to. We stay close to that to see how it would affect our asset and how we may choose to respond," Verizon Chief Financial Officer Matt Ellis said in an interview earlier this month. "I've not looked at anything in detail. If someone has an idea around it, I'll look at it like any other. But we are not getting ahead of ourselves there."
One exciting prospect for current sports betting properties is that companies like Verizon may choose to pay for already existing companies. This is certainly a viable option vs having to go through the trials and tribulations of growing their presence in the market internally.