Virginia vs Miami Basketball Free Pick
February 12, 2018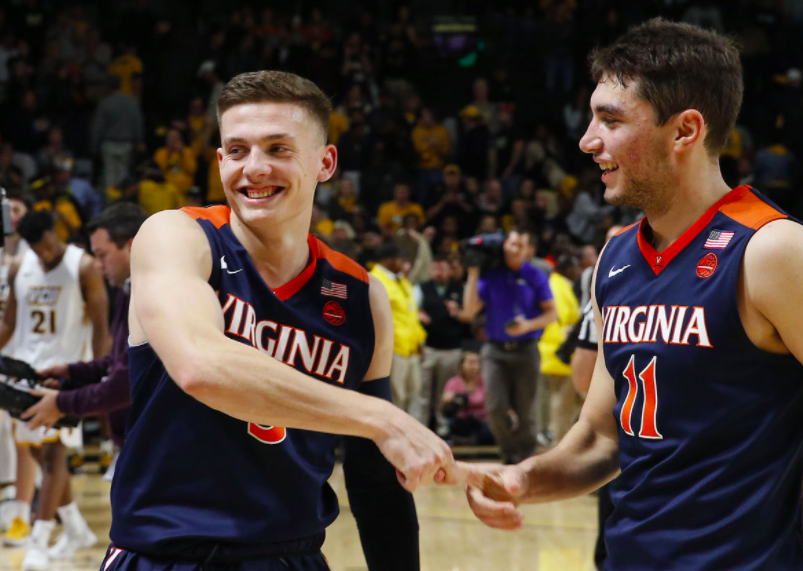 #1 ranked University of Virginia visits the Miami Hurricanes on Tuesday February 13, 2018. The game tips at 9:00 pm EST. UVA is favored by 5.5 points and the total is 118 points. This is an ACC matchup that will tell us a lot about the new #1 team. Namely, do they have the resilience to come back and win on the road after having just lost at home.
UVA is 9-1 straight up on the road and ATS. This is a betting mark you don't see much in this sport. That would suggest that oddsmakers have been underestimating the Cavaliers all season. But this teams is very good. They get it done with a decent offense and the best defense in the sport. They allow only 52 PPG. That is a supremely low number for any conference let alone the ACC which is more challenging than any other conference.
Miami is no cream puff. They are 18-6 SU and 10-12 ATS. They score 75 points per game and allow 66 PPG. Miami was ranked number 25 recently and dropped out of the rankings. They just lost to Boston College two days ago in a very close game in which they were favored slightly. Before that loss they won three in a row, beating Pitt, Va. Tech and Wake, in that order.
Head to head these two teams are split in their last ten games. They are 5-5. Virginia has the slight edge ATS at 6-4. The last time they played was a year ago and Miami beat UVA 54-48.
Virginia is ranked #1 despite an overtime loss to Virginia Tech on Saturday. That really says alot about what this team is about. You can lose and they still think that you are the best team. This gives me confidence in betting Virginia in this spot as well. I think they can go to Miami and win by ten points. This is a team that frustrates opponents. They keep them from scoring for long droughts and get into their heads. They only allowed Duke to score 63 points, Louisville to score 64, Syracuse to score 44, and FSU scored just 55. They force you to play their type of basketball. Every possession counts. 9-1 SU and ATS on the road has me picking the Cavaliers here.