Week 6 NFL Underdogs That Have Value
October 13, 2016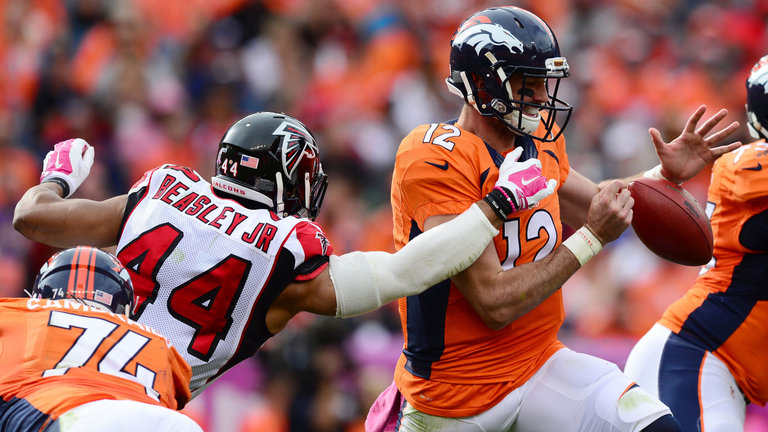 Last week was not good for NFL big underdogs as just the Atlanta Falcons were able to win outright. Entering their game versus Denver, the Falcons faced an undefeated team on the road and came out victorious, which was huge for Atlanta considering the team had just defeated Carolina the previous week.
It appears Atlanta will be the top team in the NFC South, but once again is one of the big dogs this week as they end a tough stretch of three games by traveling to the Pacific Northwest to play Seattle.
Here are the big dogs for Week 6: Cincinnati Bengals +9.5, Miami Dolphins +8, Cleveland Browns +7, Atlanta Falcons +6.5 and the Dallas Cowboys +4.
Cleveland will travel to Tennessee on Sunday and the line will likely pull back before the kickoff. However, with a third or fourth string quarterback under center, the Browns chances are not as good.
Atlanta has had to play Carolina and Denver in consecutive weeks. Traveling west to play Seattle at CenturyLink Field is tough in itself, but after the previous two games, it should be even tougher.
Cincinnati is the biggest dog of all this week at +9.5 playing against Tom Brady and friends. Brady will be appearing in his first home game since returning from his 4-game suspension, which will make emotions high and give him more incentive to blow away the Bengals.
Dallas is likely the only choice for a possible outright win this week. However, a rookie under center and another at running back playing at Lambeau Field for the first time could be overwhelming. Dallas is taking most of the action thus far in the week on this game, but taking the Cowboys +4 could be a stretch.
Miami is the only big dog playing at home this week and face a tough Pittsburgh Steelers team that dominated their opponents the past two weeks. Pittsburgh outscored Kansas City and the New York Jets by a combined 74-27 margin.