What Are the Types of Non-Sports Betting Online?
September 14, 2017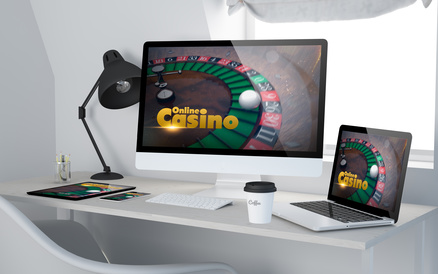 Our niche market is sports wagering. We love sports. We love betting sports. But, as we mentioned in a previous article, 60% of world wide wagering is non-sports related.  So, that leaves us with the other types of wagering options. These other bet types are bingo, slots, lotto, Casino games, arcade and many more.
Games of chance can be traced back to about as far back as humans can be found. It was normal in cultures to risk something valuable on an event of chance. Everything from something as simple as "will it rain tonight" to "what number will this dye land on". To bet on chance is as human as breathing air.
A recent article listed the top five most popular casino games. Slot machines were the overwhelming favorite followed by Blackjack at a distance second place. Roulette, Craps and Poker round out the top five. People love playing these games from the comfort of home or from the convenience of a mobile device. Websites like thunderbolt casino offer players the opportunity to play casino and slot games from a desktop computer or mobile device.
Some of the newer betting games available are the interactive video games. These games take a character and storyline and merge them into a scenario of chance. For example: One is called Gemtopia and can best be described as a skill game where you collect gems for points.  Anyone who has played the games Candy Crush or Angry Birds gets the idea of gaming for points.
So, grab your favorite hot beverage, kick up your feet and log on to the web. Betting action is at your fingertips. Do you have the skill it takes to beat the house and win some money?