Where Will Kevin Durant Be Playing This Fall?
July 1, 2016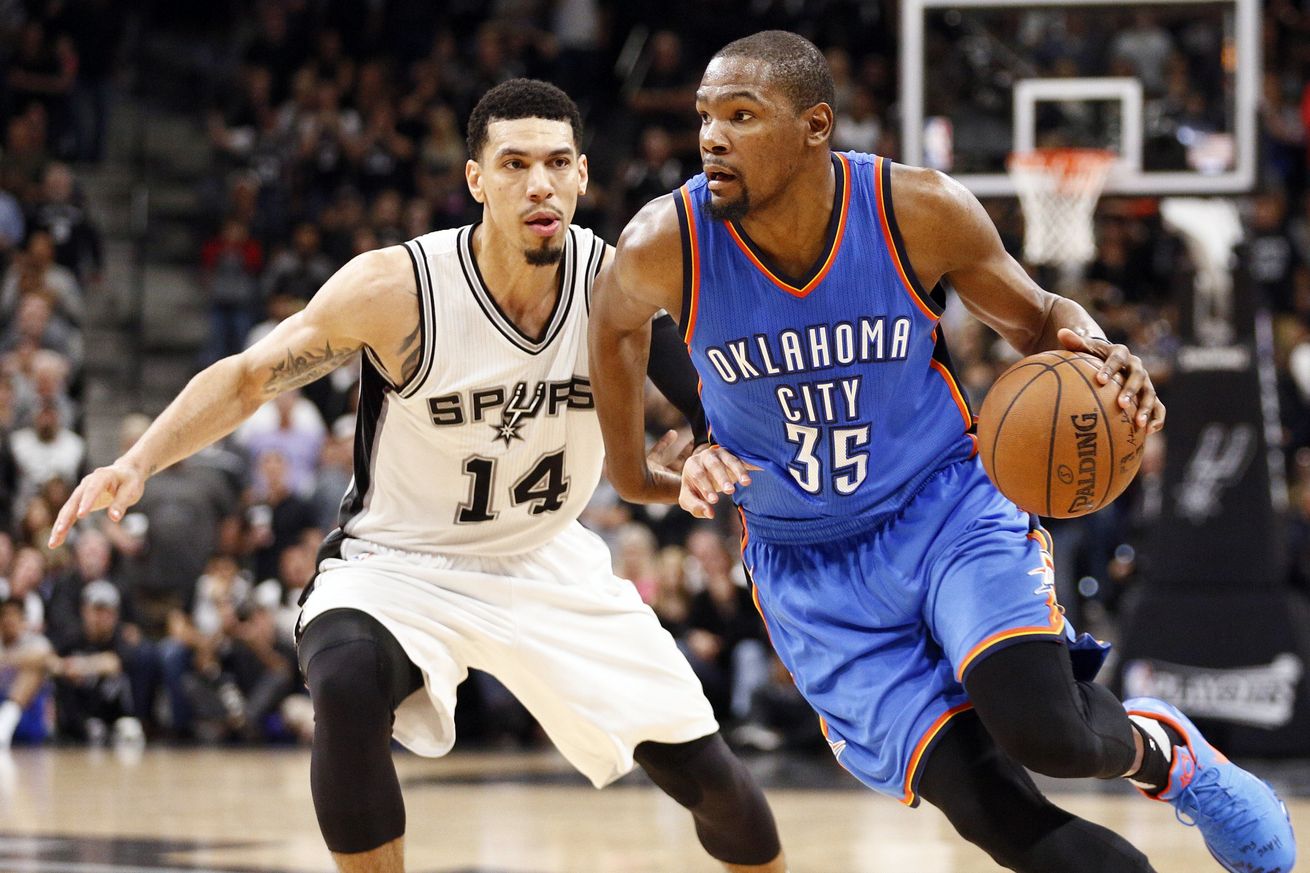 The NBA Free Agent season opens July 1 with the biggest name on the list being Kevin Durant of the Oklahoma City Thunder.
Late Thursday he was seen arriving at Oklahoma City's Chesapeake Energy Arena and being greeted by Sam Presti the Thunder's general manager.
Durant has yet to tell the public if he will stay with Oklahoma City or chase his dream of an NBA title in another city.
The league has been anticipating a decision by Durant for over a year, as it is rare that such a star player is a free agent during the prime of his career.
The MVP in 2014 and the four-time NBA scoring champion led Oklahoma City in 2012 to the NBA Finals and to four of the last six Western Conference finals and Durant is just 27.
Durant was drafted in 2007 by Seattle and has played nine NBA seasons with Seattle and the Thunder.
Many basketball pundits are of the opinion that Durant will re-sign with the Thunder but there are new reports that have surfaced that say many teams will lobby hard for his services when the period of free agency is in full swing.
Odds makers have posted the odds on what team he will be playing for when the 2016-17 season opens. To no one's surprise, Oklahoma City is favored in this battle for Durant at 1 to 8 odds meaning a better must bet $100 to win just $12.50.
After the Thunder, sit the Golden State Warriors at 3 to 1 odds.
Durant is scheduled to meet with at least five teams over the July 4 holiday weekend and could announce as soon as next week his decision.
Here are the odds as to where the NBA star will be playing this fall.
Oklahoma City Thunder 1 to 8
Golden State Warriors 3 to 1
San Antonio Spurs 10 to 1
Boston Celtics 25 to 1
Miami Heat 30 to 1
Atlanta Hawks 50 to 1
Los Angeles Clippers 50 to 1
New York Knicks 50 to 1
Washington Wizards 100 to 1
Update: 1:30 PM EST July 1, 2016 : Whiteside has announced his intentions to stay with the Miami Heat. This will no doubt be an incentive for Kevin Durant going to Miami. The other questions are: 1) will Miami be able to re-sign Dwayne Wade and 2) will they have the $ to offer Kevin Durant?