Where Will Tony Romo Play Next Season?
December 14, 2016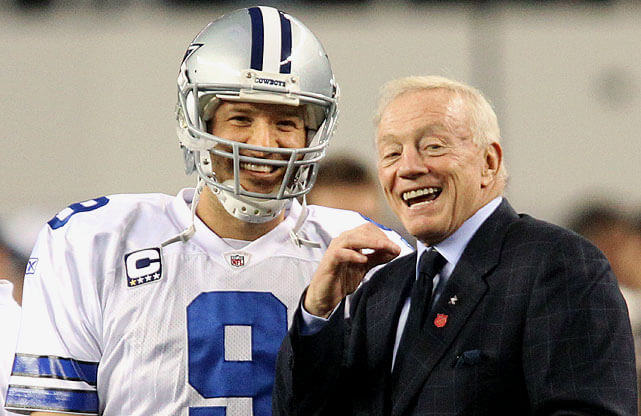 In good times and bad, Tony Romo has been the face for the Dallas Cowboys for many years, but that is coming to an end.
The preseason injury Romo suffered opened the door for Dak Prescott the rookie quarterback from Mississippi State to take hold of the starting job and not let go.
Prescott has helped lead Dallas to an overall record of 11-2 and is now the permanent signal caller for the Cowboys with Romo on the outside looking in.
It is very likely that Romo might never take another snap playing for Dallas. The veteran is 36 and prone to injury, but far worse signal callers are starting for teams in the NFL. The big question is where Romo will suit-up next season.
Some odds makers believe he will remain with the Cowboys, as Dallas on a number of sportsbooks is the favorite to have Romo back next season at 2 to 1 odds.
Just behind Dallas on a number of books are the Denver Broncos at 5 to 2, with Arizona at 3 to 1, Chicago 8 to 1 and the New York Jets at 13 to 1 to round out the top 5.
Denver has two young quarterbacks battling for the starting position and that appears an unlikely place for Romo. However, Arizona, New York and Chicago appear to be possible places for Romo to end up.
Chicago intends to move forward without Jay Cutler under center next season and currently there is no other viable replacement for him on the roster.
Arizona looks to be a very good fit for Romo. The team has become the land of aging quarterbacks with Kurt Warner followed by Carson Palmer each finding new life with the Cardinals.
Palmer is on a one-year deal and his play this season has not been at the caliber it was last season or in previous years.
It appears that at this stage, the best fit might just be in the desert southwest of Arizona for Romo to play next season.