Which Undefeated NFL Team Will Remain Unbeaten the Longest?
September 29, 2016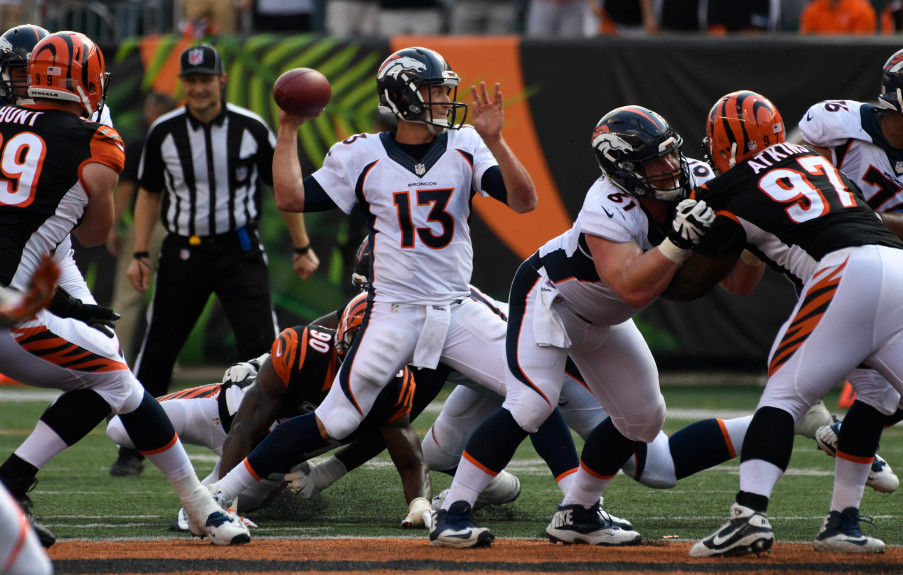 After three weeks of the NFL regular season, just five teams remain undefeated, while only four teams have yet to win a game.
The five unbeaten teams – New England, Denver, Baltimore, Minnesota and Philadelphia – have an excellent shot at reaching the playoffs. Since 1990, 99 of 131 teams that were 3-0 reached the playoffs.
However, some sports bettors do not want to look that far into the future and want to know which of the five teams will remain undefeated the longest.
New England is +400 on the futures board to win the Super Bowl. After three weeks, it does not appear who starts at quarterback as the Pats have started both Jimmy Garoppolo and third stringer Jacoby Brissett during Tom Brady's suspension.
Both Garoppolo and Brissett are banged up and no one, except for coach Bill Belichick and his inner circle know who will be starting under center on Sunday.
The Pats are favored to beat Buffalo on Sunday and should be favored until Week 7's matchup at Pittsburgh. If they win that then they should remain unbeaten until Week 10 and a matchup with Seattle.
The Denver Broncos are +900 to win the Super Bowl. Quarterback Trevor Siemian helped fans forget about Peyton Manning. He helped the Broncos rally to beat Cincinnati on the road last week.
The Denver defense, less a few players who left via free agency, is playing similar to last season. The Broncos should be favored in every game until they visit Oakland in Week 9.
The Minnesota Vikings are +1100 to win the Super Bowl. The Vikings are surprising many going 3-0 even though they have lost Teddy Bridgewater, Adrian Peterson and Matt Kalil for the season, whom are three of their most important players on offense.
Nevertheless, they have already beaten Green Bay and Carolina, two top contenders in the NFC. The defense has given up 16 or fewer points in each game.
Philadelphia is +1600 to win the Super Bowl. Carson Wentz the rookie quarterback for the Eagles is playing like a veteran.
The Eagles first two victories were against bad teams in the Browns and Bears, but shocked many the way they handled Pittsburgh 34-3.
The Baltimore Ravens are +2800 to win the Super Bowl. The Ravens have beaten three poor teams in Buffalo, Jacksonville and Cleveland that have combined records of 1-8.
The Ravens could be the first to take a loss as they host Oakland this week.