Who Will Go No. 1 in the NFL Draft?
April 19, 2017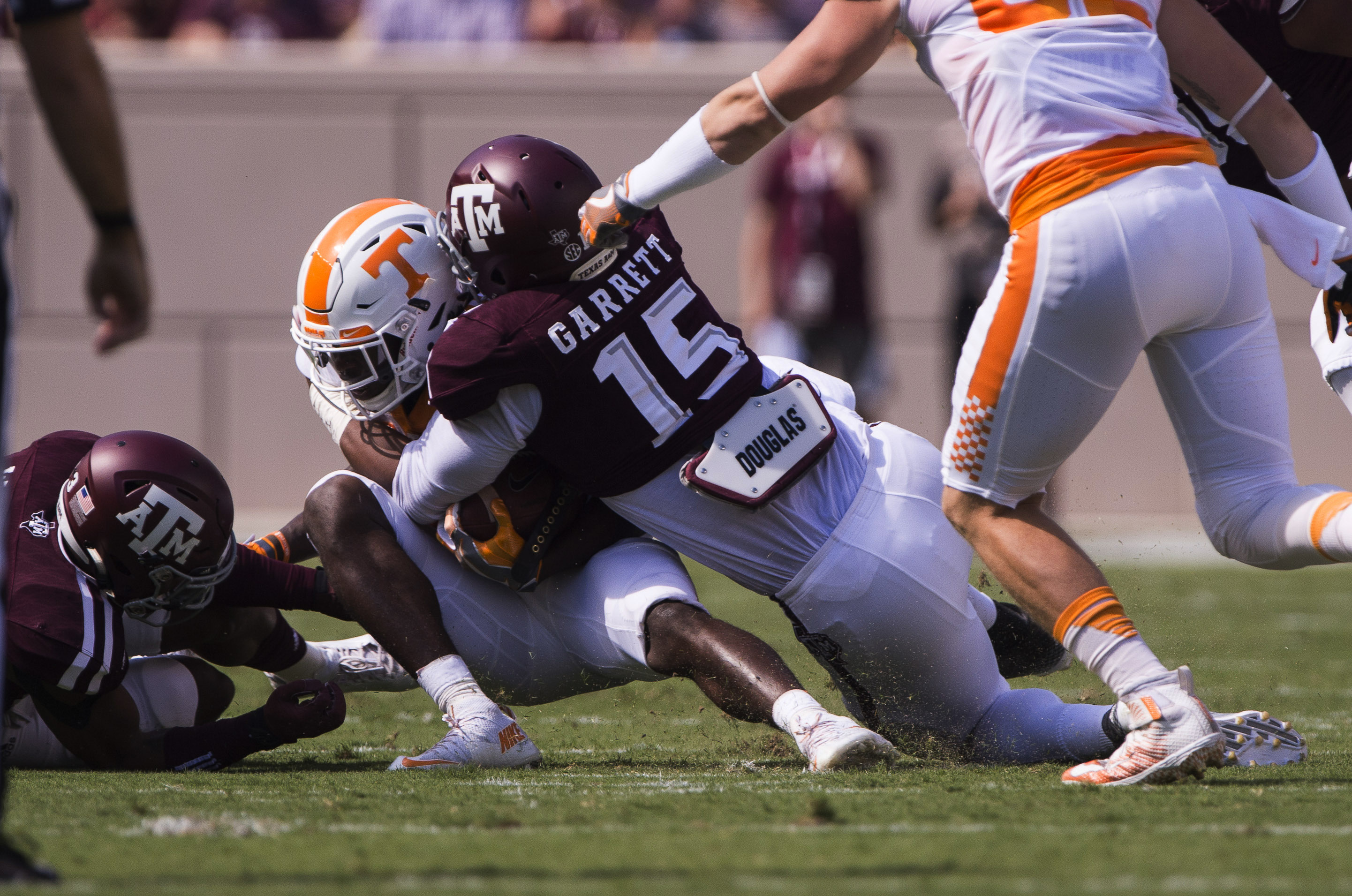 The 2017 NFL Draft is just over a week away. The first selection in the draft will be made on Thursday April 27 while the last will be made April 29. Most football pundits and nearly every odds maker believes the first overall pick in the draft has already been decided.
It seems that Myles Garrett has been able to move one notch up above all the others college football players in the draft due to his incredible athleticism, his play at Texas A&M last season and his performance at the NFL combines. The athletic pass rusher is projected to be the No. 1 overall pick by most at this time.
Garrett is listed with odds of 1 to 25 on many top online sportsbooks, thanks to his aforementioned athleticism that combines with his feel for football that has created a pass-deflecting, fumble forcing, sacking machine.
If the No. 1 pick is kept by the Cleveland Browns, the AFC Central team will likely make Garrett the No. 1 overall pick.
However, each year quarterbacks are important picks for teams and often times an NFL team will be willing to spend a great deal to get the quarterback they believe will lead them to the Super Bowl.
The quarterback who has the best odds at this point of going No. 1 overall in the draft is Mitch Trubisky. The signal caller played for the North Carolina Tar Heels and has a few questions marks about his limited amount of playing time while at UNC, but has great potential say critics.
Trubisky is a big, smart, athletic quarterback who has pinpoint accuracy with his short- and mid-range passes. Trubisky is 9 to 1 to be selected No. 1 overall on many sportsbooks.
There is always the possibility a team would make a big trade to take the signal caller No. 1, but that team would have to mortgage the farm to do so since Cleveland is not going to give up the top pick for nothing.
Jonathan Allen could also go No. 1. He currently has odds of 20 to 1 to be drafted No. 1 overall. Allen is a defensive end from Alabama who a few believe will be drafted higher than Garrett.
Both Garrett and Allen have great talent, although Garrett has more athleticism and will like play outside more when rushing the passer, while Allen will line up more inside.
Other players also given a chance to be the top overall picks include Soloman Thomas, Malik Hooker, Jamal Adams, Leonard Fournette and Deshaun Watson.