Will 2016-17 College Football National Champion Be Undefeated?
August 15, 2016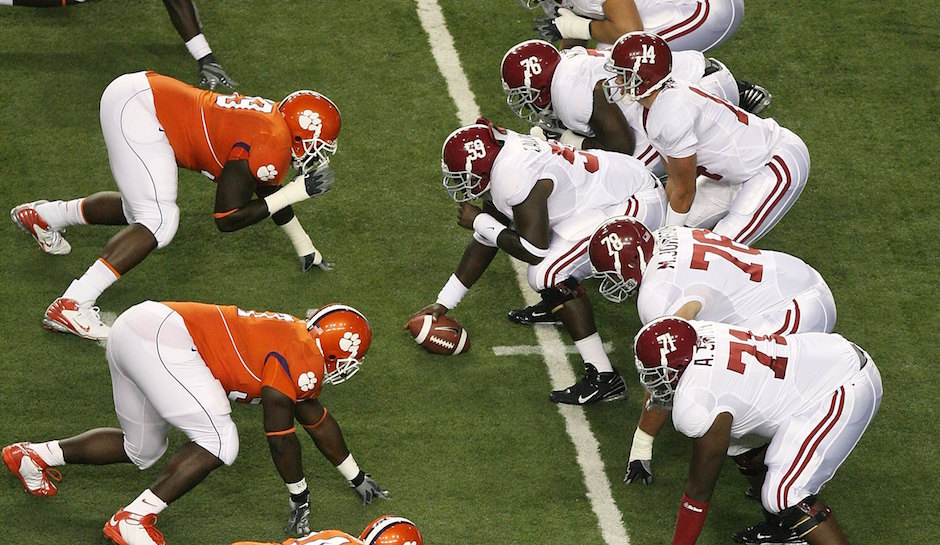 The college football regular season begins within the next three weeks and odds makers and bettors are wondering if the national champion will be undefeated.
Thus far, the futures favor teams such as Alabama, Ohio State and Clemson to finish on top in January with the national championship in hand. However, the odds do not look too good for any team to finish the season 15-0.
A national champion with an undefeated season in college football has not been that rare. Three of the final five champions in the BCS were teams with perfect won loss records and teams have enjoyed unblemished records heading into the College Football Playoff Championship game in each of the past two seasons.
However, neither of the two teams emerged from the CFP with the national title or unblemished records. In 2015, Oregon defeated Florida State in the Rose Bowl, while Clemson lost in its title game last January to Alabama.
The odds favor teams that have one less game. For example, teams in the Big 12 do not play 15 games, as they do not have a conference championship game to determine the conference champion. The regular season for the Big 12 determines that.
That brings to mind the Oklahoma Sooners. The Sooners are near the top of the futures board for the national title but have a tough first five games of the season, which could knock them from the unbeaten ranks early.
The Sooners must open the season against the Houston Cougars, followed by UL-Monroe. Then things get real tough with Ohio State visiting Norman, followed by a trip to TCU prior to the always difficult Red River Rivalry game versus Texas.
Alabama could reach the championship game undefeated. The Crimson Tide is a favorite to win it all at 6 to 1, but the team has not been undefeated since the 2009-2010 season, when they were 14-0 and won the national title.
However, the Tide must beat USC on a neutral field and Ole Miss on the road over a period of 14 days opening the season. The Tide also must play three games on the road versus Arkansas, LSU and Tennessee over a period of five weeks.
The odds therefore do not look that good for a team to finish the season as an undefeated national champion.