Will Extra Rest Help or Hurt the Playoff Dominance of LeBron James
April 30, 2017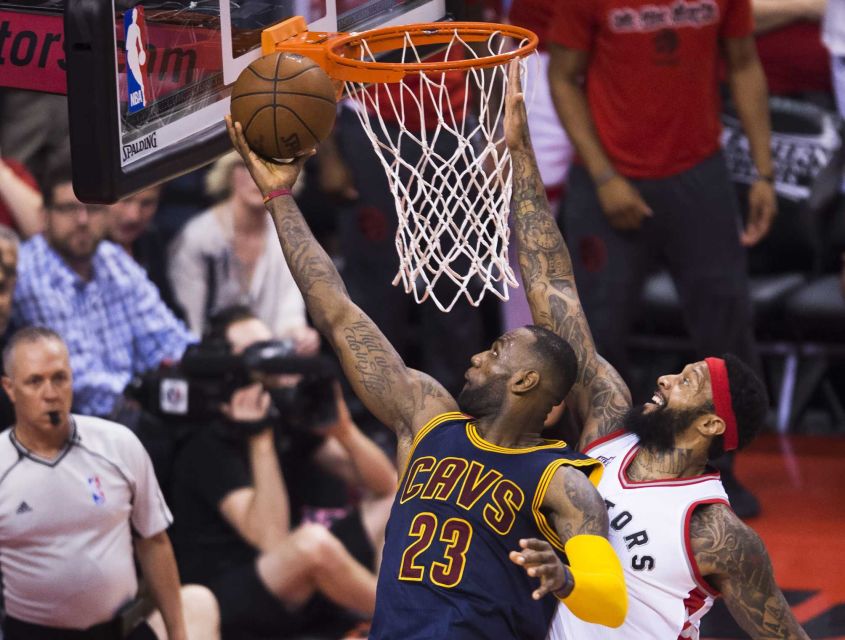 Just four active players in the NBA have played more minutes than LeBron James and they are all older than 35. Between his regular season and playoff games, James has played over 49,830 minutes in his NBA career.
He has never sustained a significant injury in his entire career.
It is likely at the end of this postseason he will be the No. 2 all-time in minutes played during the postseason and will not be 33 until December.
He led the NBA at 37.8 in minutes played per game during the regular season. During round 1 of the playoffs against Indiana that average increased to 43.8 minutes per game.
Entering round 2 of the playoffs James will be rested after his Cleveland Cavaliers swept the Indiana Pacers while their opponent the Toronto Raptors are coming off a hard fought series against the Milwaukee Bucks.
The debate is whether the seven days of rest will help or hurt James and teammates in Game 1 of the second round on Monday against Toronto.
James is 12-0 in in his career in Round 1 series, winning 48 of the 55 games during his playoff career in Round 1 while going 35-20 against the spread a covering clip of 64%.
That success continues into Round 2 from him as well. James in Round 2 playoff games during his career is 40-21 SU while 38-22-1 ATS.
When extra rest is involved for James, his results are not as good. His teams have gone 6-3 SU and 4-5 ATS in Game 1s following a series that ended in Cleveland sweeping an opponent.
Betting on LeBron's endurance during the postseason might be the better strategy. Since he started his run of six consecutive NBA Finals appearances, James' teams are a collective 40-37-1 ATS during the playoffs on a single day's rest.
The Cavaliers during the regular season were 3-1 SU and 2-2 ATS versus the Raptors and last season in the finals of the Eastern Conference, Cleveland ousted Toronto in six games going 4-2 SU and ATS during that best of seven series.