Will Offshore Sportsbooks Still Be Viable?
May 15, 2018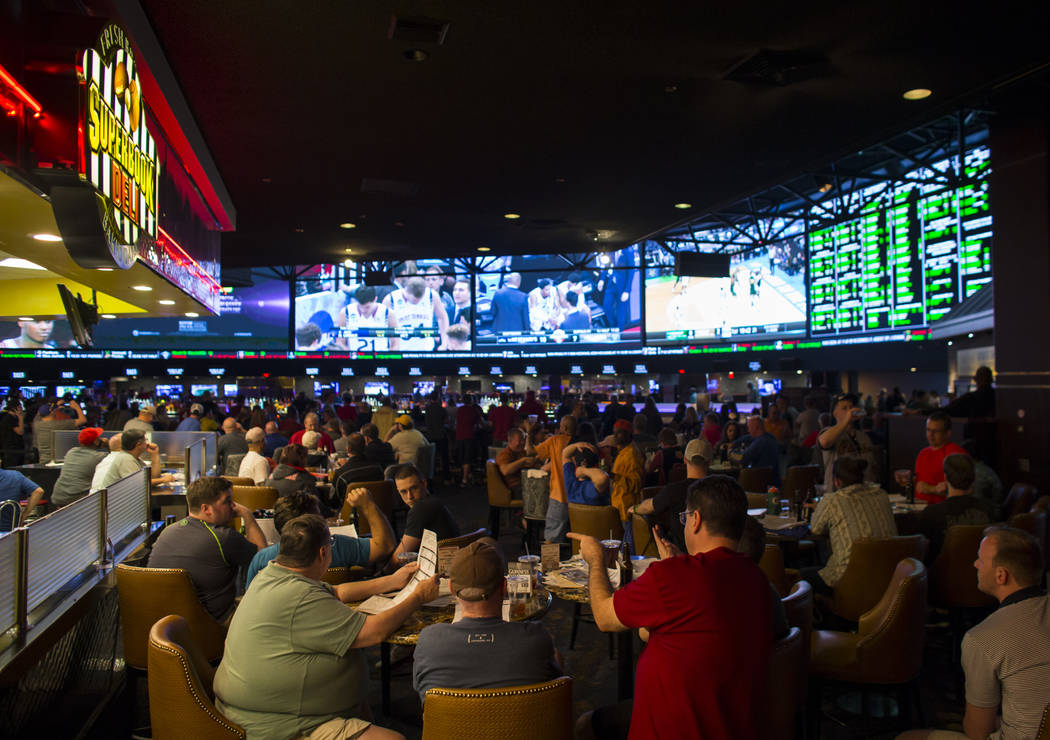 Let me first set the tone for this article by answering the title question with a question: Are offshore banks still viable? Of course they are. They offer services and features that mainland banks simply cannot offer. The same idea applies to sportsbooks.
In the wake of the Supreme Court striking down the 1992 PAPSA law, which opens the door for states to legalize sports betting, many questions have arisen. What will become of offshore sportsbooks? How will they compete? Is the new ruling good or bad for the online gambling industry?
I have talked to many people in the industry and the feelings are mixed but they all seem to agree that offshore sportsbooks aren't going anywhere, anytime soon. The amount of time it will take for sports betting to be offered in your state is probably pretty lengthy. Only Nevada is currently set up to take sports bets. New Jersey will have it ready very soon and four other states are working on implementing it (New York, Mississippi, West Virginia and Pennsylvania).
These states still have to go through the growing pains of finding a solution for their sportsbook service needs. They have to either hire their own team of experts or partner with an existing sportsbook (Like New Jersey is doing with William Hill). They have to build the infrastructure. They also have to address current lawsuits by the professional leagues (MLB, NHL, NFL, PGA, NCAA) asking for a cut of the money. Each one of those entities are asking for as much as 1% of every bet placed on their particular sport.
The offshore industry is secure for the near future. But what about long-term? 
There are several factors which make offshore betting still attractive to people. Even years down the road, when many states are up and running, these factors will basically ensure the offshore market remains strong:
Anonymous betting – People that bet don't always like to have their business of front street. Walking into a sportsbook or registering with the state (in-state online betting in the near future) do not seem appealing to many players.
Ease of Use – It will be quite a while before states offer good solid online betting so a bettor will have to physically travel to a sportsbook. Some states may never offer online services.
Bonuses – There is no way a brick and mortar can compete with the bonuses offered online. The 100% free plays and 50% cash bonuses that are routinely available online will not be matched by in-state betting. They have way too much overhead and the bonuses would destroy their profitability.
Line shopping – Having three or four online sportsbook accounts and betting the best line available has real advantage. In-state sports betting will not be able to compete with online point spread shopping.
Personal Experience as an Example
I was at a sportsbook in Vegas a few years ago. I was staying at a resort and decided to walk down to the sportsbook to place my bets. It was one of the MGM owned outfits. I had my list of games to bet. I got to my last bet and it was not offered on their board. I remember clearly it was Michigan at Iowa. Iowa was 22 point dogs at home and I wanted Iowa straight up. The moneyline was +1400 at many offshore books. I placed my regular bets and had to rush to my room to place that moneyline bet offshore. I had the bet in 1 minute before kickoff. Whew! I was relieved when I got it locked in. The bet cashed as Iowa won outright in perhaps the biggest upset of the year. My most profitable bet made in Vegas was on the computer with an offshore sportsbook.
Exotic lines and large moneylines are something brick and mortar sportsbooks either don't offer or offer way less.
Positives of In-State Betting
Secure Payment – With state regulated sportsbooks you will never be a victim of non-payment. The licensed institution has to be able to back every bet they take.
Brick and Mortars don't close when they are hacked. If an offshore sportsbook website is hacked, you may not be able to place your bets. Worse, you may have your identity and money compromised. This simply doesn't happen with brick and mortar sportsbooks.
In conclusion, there will be positives and negatives to both sides of this coin. They have always existed for those of us who bet online and in brick and mortar sportsbooks. I think it will be exciting to see the industry grow and watch the landscape change. Many more people will come into the fold and be able to enjoy an activity that many of us have enjoyed for a long time. -Scott Morris, SBA Senior Writer