Will the Cleveland Browns Finish 0-16?
November 17, 2017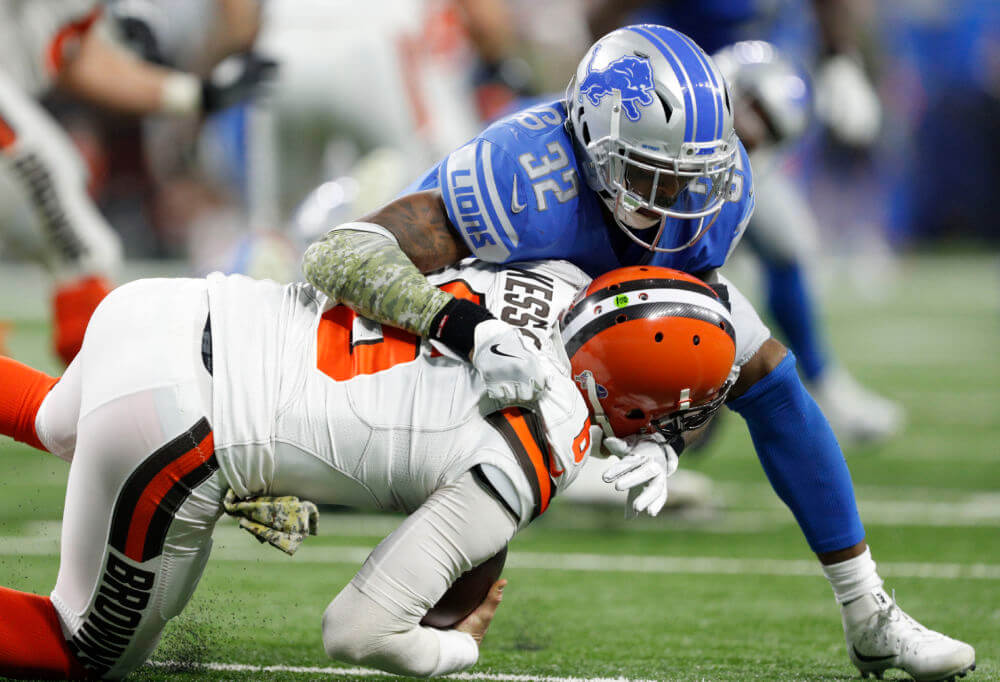 This week is Week 11 of the NFL regular season and the Cleveland Browns have yet to win a game. The AFC North cellar dwellers are 0-9 on the season and have a point differential of minus-97.
The big question for many NFL fans, sports bettors and sportsbooks alike is will the Browns win at least one game or finish 0-16.
Pure luck dictates that the odds are in Cleveland's favor of winning at least one game, but stranger things have happened just ask the 2008 Detroit Lions that finished 0-16.
Sportsbooks have a prop on whether Cleveland will end its season without win. The Yes is currently +400 and the No is -600.
Cleveland was 1-15 last season. Last week the Browns were beaten by Detroit 38-24 and just seven games remain for the Browns to record their first win. But its remaining games will be tough to squeak out a win.
Cleveland faces Jacksonville in its next game. The Browns are currently listed as 7.5-point home dogs against the Jaguars this Sunday.
Cleveland has not been much better against the spread compared to straight up. While the Browns are a lowly 0-9 SU, they are just 2-7 ATS.
Following their game with the Jaguars, the Browns go on the road against Cincinnati, which has already beaten the Browns at home 31-7 and then the Los Angeles Chargers on the west coast.
The Browns then host the Green Bay Packers during Week 14, followed by the Baltimore Ravens Week 15.
The last two games for Cleveland will be a trip to Chicago to face the Bears Week 16 and then back at home in Week 17 hosting the Pittsburgh Steelers.
If Pittsburgh has already clinched a playoff berth and does not absolutely need to win, they could rest some of their top players for the postseason and that could give the Browns an opportunity to win their first game if they fail to win any of the previous six between now and then.
Odds are the Steelers will be fighting for home field advantage in the playoffs and will need a win their final week of the regular season.
With the Browns defense No. 30 in points allowed and the offense No. 31 in scoring offense; the odds are stacked against them with seven games remaining.
The immediate future for Cleveland and its fans looks quite bleak, but betting YES on them going winless might have good value at this point.