Will Three Best Teams ATS in NFL Last Season Finish On Top Again?
August 22, 2016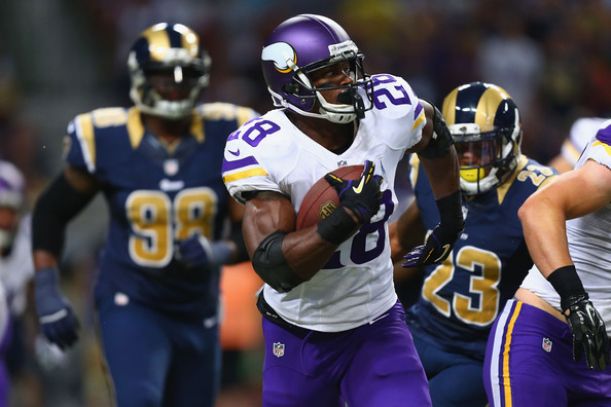 The three most profitable teams last season Against The Spread (ATS) will not likely be the same this season in the NFL.
Those three teams were the NFC North Minnesota Vikings 13-3 ATS, the AFC North Cincinnati Bengals 12-3-1 and the NFC South Carolina Panthers 11-5 ATS.
The market will likely overvalue these three teams making it more difficult for them to cover the spread so regularly like they did last season.
Minnesota was 11-6 Straight Up but a strong 14-3 ATS. The Vikings strong defense and offensive ground attack that ate up the clock, allowed the team to go 11-5 SU, which far exceeded odds makers futures win total of 8.
Last season, Minnesota trailed at halftime by 3 points or more only four times and the three games they did not cover they trailed by 7 or more points at the half.
Cincinnati was 12-5 SU and an impressive 13-3-1 ATS. The Bengals were 7-0 ATS to begin the season with an average point difference of 9.4 for each game.
Bookmakers then adjusted during the second half of the season but the Bengals still were 5-5 SU and 7-3 ATS, which included two playoff games.
Carolina was 17-2 SU and 13-6 ATS overall including the postseason. Carolina is tough at home. Over the past 22 games at home going back to the 2012 season when the Panthers were chalk, or expected to be victorious handily, Carolina is 21-1 SU as well as 16-6 ATS.
It is very difficult to predict the NFL teams that will cover the most games during the 2016 regular season. There are so many factors that come into play such as injuries, schedules and luck, believe it or not.
The teams that are able to make bettors more profitable are those that remain undervalued through most of the season and win games outright they were not intended to.
If you want to use win totals on the futures market to help decide a profitable team to take of ATS this season it is not that easy. Last season's Vikings and Bengals have win totals this season of 9 and 9.5 respectively.
However, just 17 teams that have been listed with 9 or more wins or 29%, have posted 10 wins ATS or bettor the next season.