World Cup Free Pick: Costa Rica vs Brazil
June 21, 2018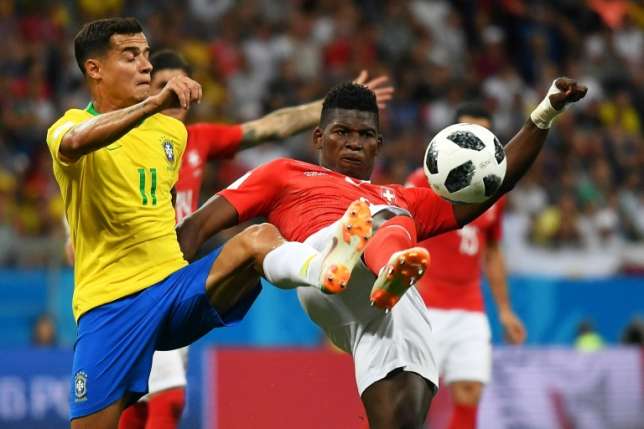 Brazil meets Costa Rica on Friday in the second round of the World Cup group stages. This Group E battle should be one that features attacking by Brazil and counter attacks from Costa Rica.
Brazil is currently listed as the 1 to 5 favorite while Costa Rica is 15 to 1 and a draw is 5 to 1. Several props, betting bonuses and contests are available for betting on the World Cup.
The Brazilians look to bounce back from a disappointing 1-1 draw in the first round against Switzerland. The lone goal for Brazil was courtesy of Philippe Coutinho, the youngster who plays for Barcelona, who curled home a 20th-minute opener.
Brazil had several opportunities to score with free headers by Roberto Firmino and Neymar missing their mark and a scuffed shot by Miranda in the box that went just wide.
Costa Rica did not perform well in their opening match losing to Serbia 1-0, The Ticos appeared timid and without any bite on the offensive end, though they did perform well defensively against a bigger and strong Serbia group of attackers.
The biggest opportunity for Costa Rica to draw with Serbia was a missed header by Giancarlo Gonzalez. Keylor Navas played well in goal denying Serbia's Aleksandar Mitrovic on two occasions one on one. However, Navas could do nothing with a superb free kick off the foot of Aleksandar Kolarov.
Brazil's top player Neymar has been bothered by ankle problems and could be seen hobbling off the pitch following a day off after their draw against the Swiss.
The team doctor for Brazil released an official statement that said Neymar had been complaining of pain in his ankle due to how many fouls he suffered in the team's first round match.
Neymar suffered 10 fouls in the match versus the Swiss which was the most any player in the tournament has suffered. Neymar urged the tournament's officials to do their jobs and the release of a statement by the Brazilian medical staff only puts more pressure on the referees.
Brazil will be in full attack mode on Friday in an attempt to put Costa Rica back on his heels. Costa Rica needs a good result against Brazil to have any realistic hope of reaching the knockout stages of the tournament.
Prediction: Costa Rica will look for an early goal off counter attacks against a Brazil squad that will bring its defenders forward. However, in the end Brazil's offensive skills will be just too strong for the Ticos to match. Brazil 3-0